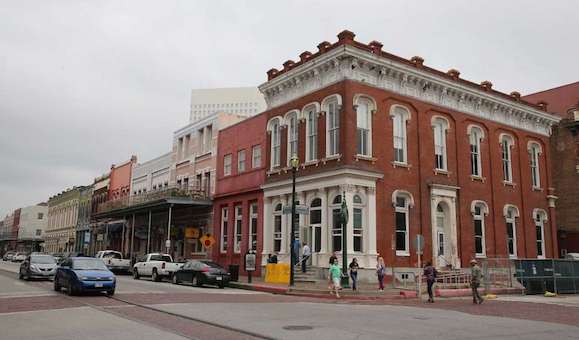 In late April, the first three shows brought in by new Galveston Art Center curator Dennis Nance will debut. It's a solid lineup: Jules Buck Jones, Calder Kamin, and James Talambas.
Nance replaces the GAC's beloved long-term curator Clint Willour, who has retired. Prior to joining GAC, Nance was Exhibitions and Programming Director at Lawndale Art Center for nine years. Nance is himself an artist, and he brings his good eye to Galveston.
The fantastic Jules Buck Jones, out of Austin, will debut Gardens and Graveyards, which is a multimedia installation (in collaboration with his Animal Facts Club crew). Calder Kamin's show (she's out of Austin as well and had a recent charming show at Women & Their Work) is called Plastic Planet, and for it she's made "sculptures of animals made from plastic bags in an effort to call attention the proliferation of this material in our environment." James Talambas, out of Fort Worth, is debuting 2,524 Earthquakes This Past Year, which is a "sound installation referencing seismic activity in Oklahoma and North Texas between January 1 and September 12, 2016, attributed to the hydraulic fracturing, or fracking, activity in the region."
The shows open on April 22, 2017, with an artist reception from 6-9 p.m. For more info, please go here.