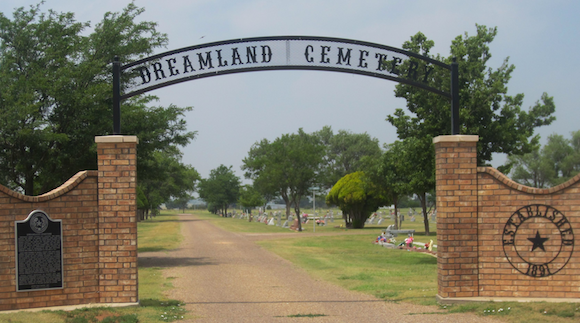 The Panhandle-Plains Historical Museum (PPHM), the "Smithsonian with a Texas Accent," in Canyon, Texas, will be hosting a walking tour of the Dreamland Cemetery on March 25 from 3-6pm. Participants will learn about the cemetery's history, architecture, monuments, and hear the stories of people and places from the Panhandle's past.
More than a dozen pioneering residents of Canyon will be featured on the walking tour. Professional wrestler, Dory Funk, as told by his son Terry Funk will be included as well as second president of West Texas A&M University, J.A. Hill. In addition, hear the stories of Hattie Anderson, founder of PPHM, and Margaret Harper, founder of the outdoor musical drama TEXAS.
A cemetery called Dreamland, a wrestler named Funk, and the second president of West TX A&M! If you're in the neighborhood, you have to check it out!