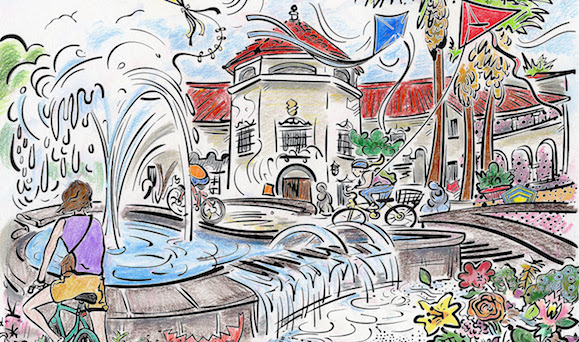 The McNay Art Museum in San Antonio is hosting a half week of free family and kid-friendly workshops, events, and tours for this Spring Break. This Wednesday and Thursday museum admission is free.
On Wednesday March 15 the family hours are 2-4 p.m. and on Thursday, March 16 the hours are 2-6 p.m. Via the McNay: "Enjoy… free family fun as you screen print a 'Tour de McNay' flag; create art inspired by Chagall, Matisse, Monet, and more; plus take in the charming children's film The Triplets of Belleville. Bring your bike, trike and helmet Thursday for a special 'Tour de McNay' with a demo on bike safety and a ride around the grounds led by San Antonio B-Cycle."
The French theme is due to the museum's current main exhibit, Monet to Matisse: A Century of French Moderns, and the museum will host 15-minute family tours of the show (good for kids, or people with ADHD).
No reservations are needed. For more info, please go here.