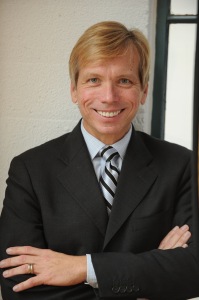 [Updated 2/2/17 20:46 pm CST]: In a statement released this morning, Jonathon Glus, the CEO of the Houston Arts Alliance (HAA) for the past nine years, announced that he is stepping down "to pursue new challenges."
According to staff and board members Glasstire spoke with on condition of anonymity, the announcement came as a surprise to them. It comes just days before Super Bowl 51 is to be held in Houston. HAA has been involved in preparations for Houston's moment in the national spotlight for the past four years, since it was announced the 2017 game would be held here.
Glus's departure comes one day after a press release from the Houston mayor's office announced an increase in HAA's grants budget by 6%, along with a decrease in HAA's administrative budget by 6% (the move was described in an email sent to executive directors of Houston arts organizations as a "restructuring"). Glus's departure also comes shortly on the heels of those of Marie Jacinto, former director of communications, and Kate Ostrow-Yadan, former director of development, both of whom left the organization late last year.
[A Glasstire study of HAA's annual reports from 2007 to 2015 shows a 223% increase in "management and general" expense over that time, and a 606% increase in fundraising expense. Most of HAA's revenue is listed as "City of Houston," which comes from hotel occupancy taxes and which is meant to fund grants. The percentage of those tax revenues devoted to grants by HAA have not exceeded 80% since 2011, and dropped as low as 61% in 2014.]
Glus's tenure has not been without its controversies, notably the Ed Wilson public art commission for the George R. Brown Convention Center, which was one of several high-profile works commissioned for the Super Bowl. (After his selection by the panel of jurors at HAA, Wilson received a contract, only to be informed that it was rescinded. A public outcry ensued and Wilson was re-awarded the commission.)
In his statement, Glus points to the "substantial portfolio of cultural policy and research work" achieved by HAA under his tenure, as well as its work "to substantially diversify agency funding." The statement does not mention artists.
A statement from the HAA board of directors reads in full:
Today, Philamena Baird, Chairman of the Board of the Houston Arts Alliance regretfully accepted the resignation of our CEO and President Jonathon Glus. With a strong management team in place, the organization will continue the work of serving the arts community, uninterrupted. A search for a new CEO will commence immediately. We wish only the best for Jonathon, and thank him for his many years of service. Please see the website for more information.