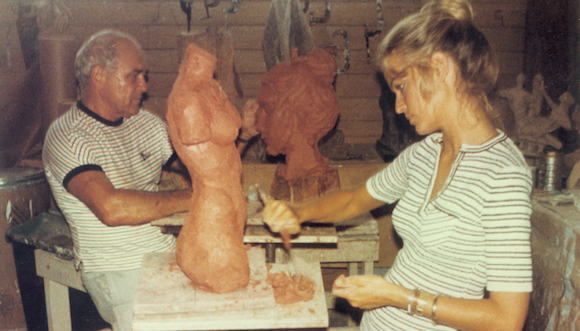 American actress, four-time Emmy Award nominee, six-time Golden Globe Award nominee, and subject of the best selling pin-up poster in history, would have been 70 years old today.
In anticipation of the upcoming exhibition, Mentoring a Muse: Charles Umlauf and Farrah Fawcett, which opens February 16 at Austin's Umlauf Sculpture Garden & Museum, the museum invites all art lovers to tweet their sweet thoughts today at #FarrahFawcett.
Apparently, the Charlie's Angels star was also an artist, or as the Umlauf press states, "a sculptress if you will." If you post your love on the Twitter page, you should definitely check out the show, which runs through August 20.