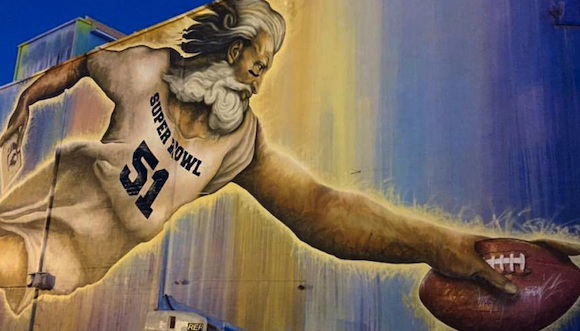 Most Houstonians have seen Midtown's "biggest mural in Houston," Preservons la Creation by French-American artist Sebastien "Mr. D" Boileau. A riff on Michelangelo's Sistine Chapel ceiling fresco, God is shown with a can of spray paint and is meant to further "the discussion of conservation and preservation."
But temporarily, God is not shown creating the first man on earth, nor is he depicted capturing the transitory nature of graffiti art. For the time being, he's just catching an awesome pass in honor of the Super Bowl.
The mural will return to its previous state after Super Bowl LI (scheduled to be played at NRG Stadium in Houston on Sunday, February 5), reports The Houston Chronicle.