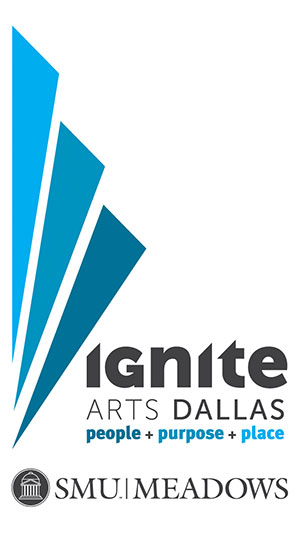 Today Southern Methodist University in Dallas announced that its Meadows School of the Arts has received a $300,000 grant from the Andrew W. Mellon Foundation to support the initiative Ignite/Arts Dallas.
Via SMU: "The grant will support two key programs and a variety of special projects for Ignite/Arts, which launched in 2015 to integrate artistic practice and community engagement in ways that would involve Meadows School students, the wider SMU campus, the city of Dallas and the arts field at large." The grant will allow Ignite/Arts to fully develop and realize its mission and programming. Two of the programs under the Ignite/Arts umbrella in particular will receive funding via the Mellon grant:
The Dallas Arts Project (DAP), which will fund two major art projects each year, with an emphasis on "social, civic or public practice and are interdisciplinary." Local artists are urged to apply.
P3, or Purposeful Presentation Program, which is a collaboration "with organizations around the city to present important, mid-size touring works from throughout the U.S.; the aim is to benefit both the local Dallas community and the work itself by positioning Dallas as a key location for innovative traveling theater productions… [and] present non-traditional, multidisciplinary performance work exploring the themes of racial and cultural equity, religion, immigration, the environment and other contemporary issues."
The grant, however, goes beyond these two key programs to advance Ignite/Arts Dallas. For more information, please go here.