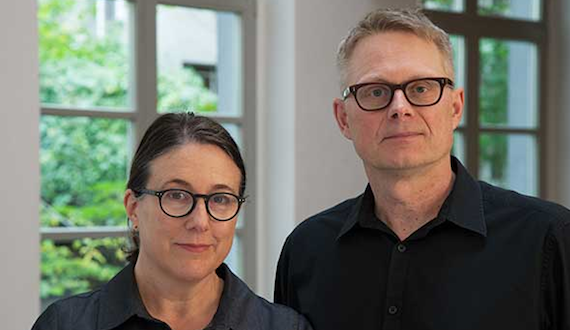 In 2017, the Swiss Pavilion at the 57th Venice Biennale will present an exhibition curated by Philipp Kaiser called "Women of Venice," reports Artforum and ARTnews. It will investigate Swiss artist Alberto Giacometti's repeated refusal to participate in the Venice Biennale, even though the pavilion was designed by his brother Bruno. Giacometti did eventually show with work under the name "Women of Venice" in the French pavilion in 1956.
Kaiser has selected the Austin-based art duo Teresa Hubbard/Alexander Birchler, along with Geneva-born, New York-based artist Carol Bove, for the exhibition. Hubbard (Irish/ American/ Swiss, born in Dublin, Ireland) and Birchler (Swiss, born in Baden, Switzerland) have been working collaboratively in video, photography and sculpture since 1990. For "Women of Venice," Hubbard/Birchler will present their pseudo-documentarian film installation Flora, an in-progress work about the little known artist Flora Mayo, a contemporary of Giacometti's—as well as the artist's lover—who never achieved his level of renown.
Herzliche Glückwünsche! Félicitations! Congratulations!