On January 2, 2001, Glasstire officially launched with its first review: Rainey Knudson on Karim Rashid's show Pleasurscape at Rice Gallery, Houston. It turned out to be quite prescient.
Glasstire subsequently published another review of the show by Bill Davenport along with two responses—one by Stephen Fox and one by Carl Gustav Horn.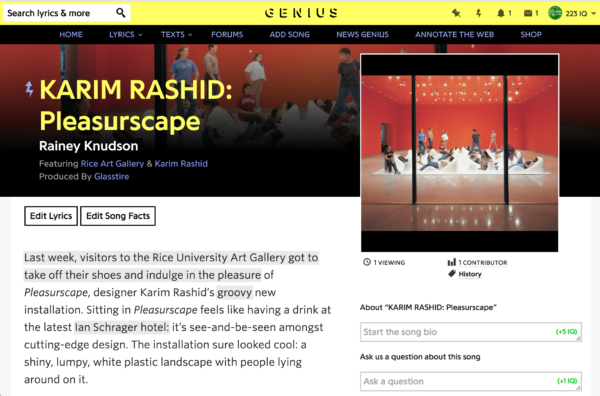 So 15 years on, Glasstire's staff has run the review through the annotation gauntlet of Rap Genius. (Rap Genius is "an online media knowledge base" originally founded in 2009 as a way to annotate hip-hip lyrics. It has expanded.) Click on this link, and then simply click on each highlighted section of the review to see new commentary. It's that simple!