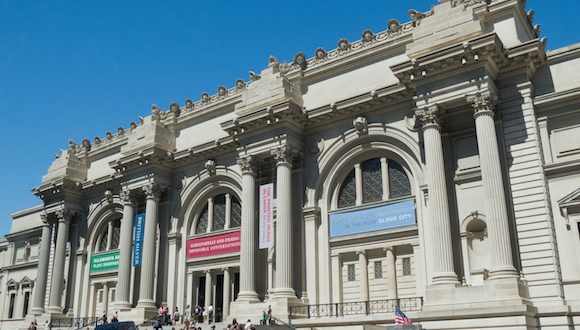 Anyone who has visited New York's Metropolitan Museum of Art knows that it is impossibly to see everything in the museum in a week, let alone in a single day. When wandering through the exhibition halls, it's easy to imagine what it would be like to live among many of humanity's greatest treasures. A few days ago, Hyperallergic published an article recounting bits from the book From The Mixed-Up Files of Mrs. Basil E. Frankweiler by E.L. Konigsburg in which a brother and sister lived within the museum for three days. A few passages from the book below:
[Claudia] decided that she would go to the ladies' room, and Jamie would go to the men's room just before the museum closed. … Claudia explained to Jamie that he was to enter a booth in the men's room, 'and then stand on [the toilet]. And keep your head down. And keep the door to the booth very slightly open…. I'm certain that when they check the ladies' room and the men's room, they peek under the door and check only to see if there are feet. We must stay there until we're sure all the people and guards have gone home.
Claudia hid her violin case in a sarcophagus that had no lid. It was well above eye level, and Jamie helped hoist her up so that she could reach it. It was a beautifully carved Roman marble sarcophagus. She hid her book bag behind a tapestry screen in the rooms of French furniture…. The trumpet case was hidden inside a huge urn and Jamie's book bag was neatly tucked behind a drape that was behind a statue from the Middle Ages.
For more, please see Hyperallergic's article.