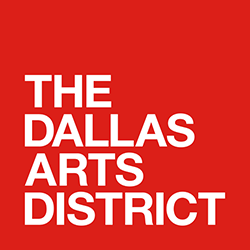 The Dallas Arts District recently announced an open call for their 2017 granting process. The program is open to non-profit organizations and individuals that are sponsored by non-profits, but unfortunately, artists alone can't apply. Through the granting process, the Dallas Arts District wants to bring in projects that are site-specific and innovative in their programming—this is where accessibility and social engagement is key (it's your time to shine, social practice artists!).
Some other info about the grants via the Dallas Arts District:
1. Limitations: The Grants Program is designed to provide support on a project basis only. Applicants should not expect to receive support through the program beyond a one-year period for any specific arts or cultural activity.
2. Amount of Grants: The maximum grant per project is $3,000. Any amount up to this maximum may be awarded.
3. Grant Process: Please note that the Foundation will not consider retroactive funding for projects. Projects must take place after the receipt of notification.
The application deadline for the 2017 Dallas Arts District Foundation Grants is Monday, October 31, 2016 at 5PM. For more information and for the full application, go here.