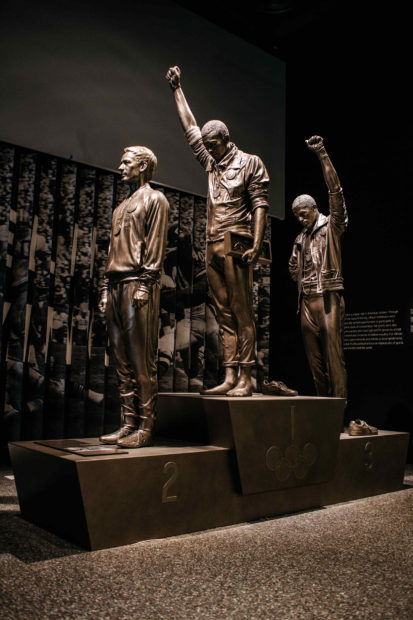 Earlier this week, the New York Times published a beautiful article about the Smithsonian's new National Museum of African American History and Culture. The museum, which has been in the works for thirteen years, turned to the public to build its collection:
Unusually, the museum had to start from scratch without a collection. It ran an "Antiques Roadshow"-style project in 15 cities that encouraged people to give heirlooms from their closets and attics, and yielded some of the 40,000 objects the museum now holds. About 3,500 artifacts will be on display in the opening exhibitions, many of them treasures donated by ordinary people.
To read more and to see objects in the museum's collection—from Louis Armstrong's trumpet to Ku Klux Klan robes, please go here.