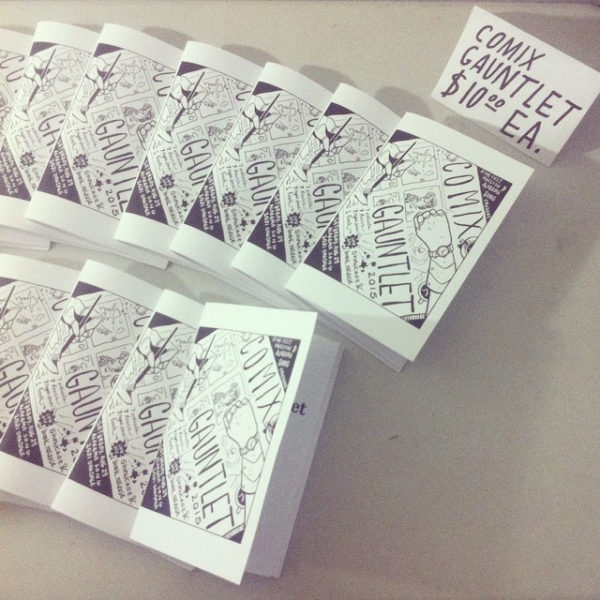 Today, September 17, is the second annual Comix Gauntlet at Houston art space Alabama Song. For seven hours today, a select group of artists will each create a seven-page comic from start to finish. Then, from 7PM to 10PM tonight, the challenge will culminate in a public showing of of the original pages along with a hot off the press anthology of works from the show.
Participating artists for this year's show are Isaiah Broussard, Rene Cruz, Zachary Dubuisson, María-Elisa Heg, Gabriel Martinez, Sarah Rodriguez, Thoele Sarradet, and Sarah Welch.
Comix Gauntlet is facilitated by Zine Fest Houston and is inspired by 24 Hour Comics Day, where illustrators and artists task themselves to create a 24-page comic book in 24 hours. To see photos from last year's Comix Gauntlet, please go here. To learn more about Zine Fest Houston and their recent move to Lawndale Art Center, go here.