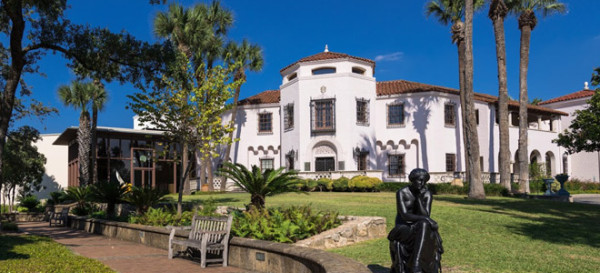 The McNay Art Museum in San Antonio has received a $1 million donation from patron Marie Halff. An emeritus museum trustee and trustee of the G.A.C. Halff Foundation, Halff gave the McNay this gift in honor of longtime director William J. Chiego, who will retire this September after 25 years at the museum's helm. The donation will "establish an endowment for the acquisition of American art."
Chiego on of Halff's donation:
This wonderful gift will be a substantial factor in the future growth of our American collection. Given Marie and Hugh Halff's passionate collecting of American art, it is especially fitting that this endowment will support American acquisitions. Marie Halff has been a great friend to the McNay for many years. 
Additionally, the McNay has established the Chiego Vision Fund, which aims to support the growth of the museum's collection, programming, and reach.
Earlier this month, Glasstire conducted a short interview with incoming McNay director Dr. Rich Aste. To read that, please go here.