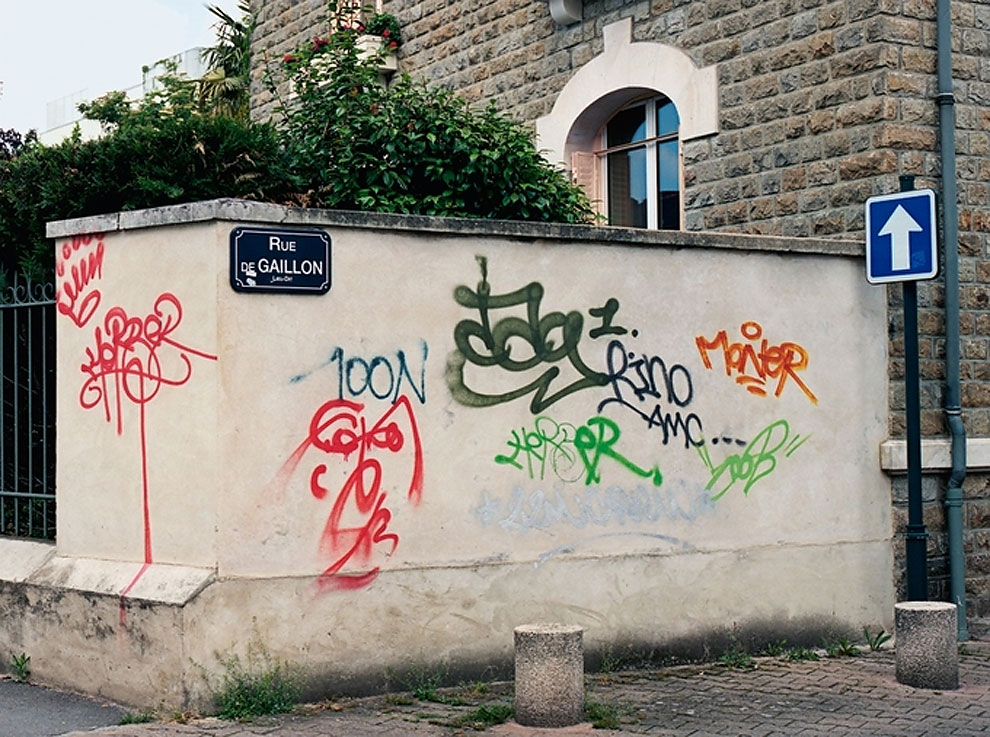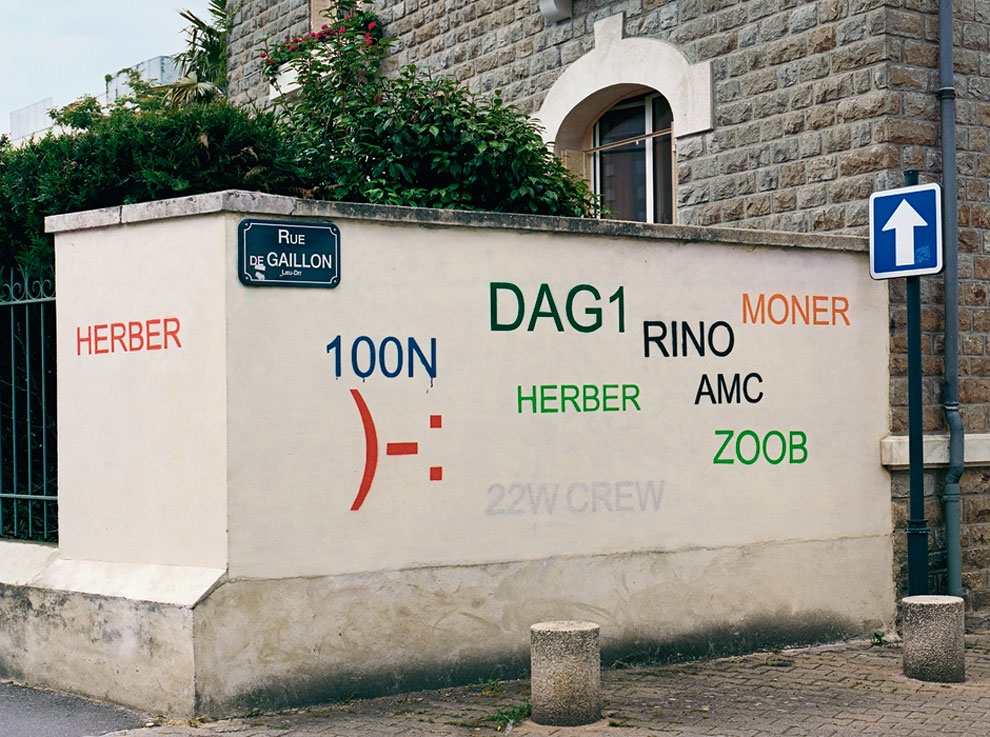 (Via Colossal/ArtFCity/Design You Trust):
A street artist in France has taken it upon himself to revise ubiquitous (and to many of us, totally opaque) street tags into perfectly legible names, signs and symbols in a sort of civic vernacular.
Mathieu Tremblin's project is called Tag Clouds, and he says its "…principle is to replace the all-over of graffiti calligraphy by readable translations like the clouds of keywords which can be found on the Internet. It shows the analogy between physical tag and virtual tag, both in the form (tagged walls compositions look the same as tag clouds), and in substance (like keywords which are markers of net surfing, graffiti are markers of urban drifting)."
Huh. For more info and images, go here.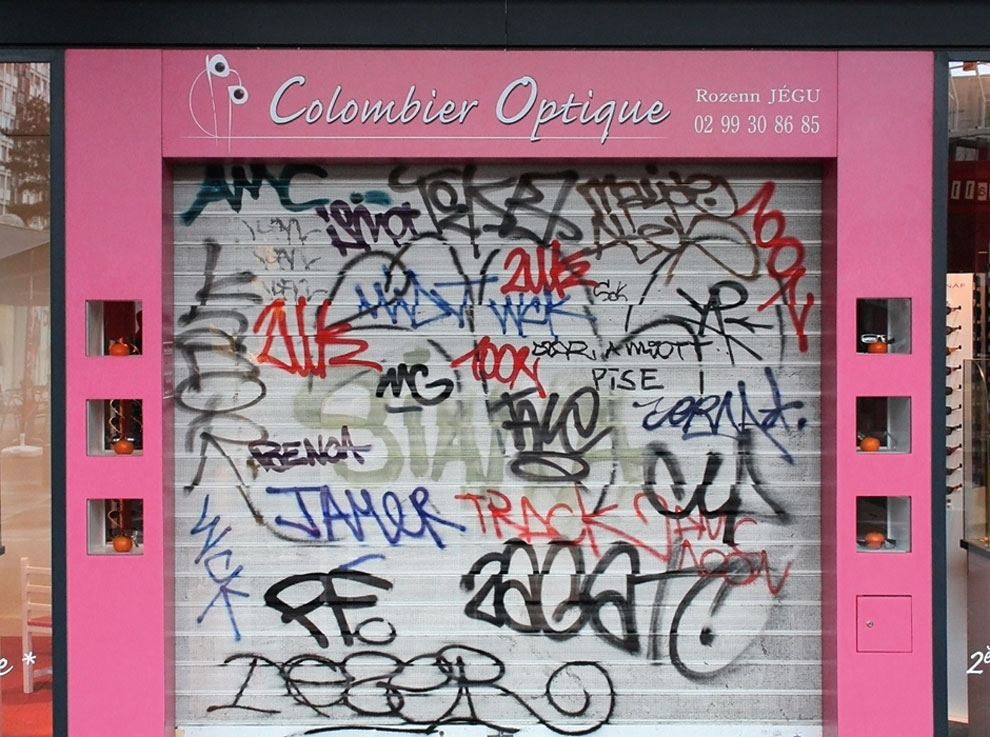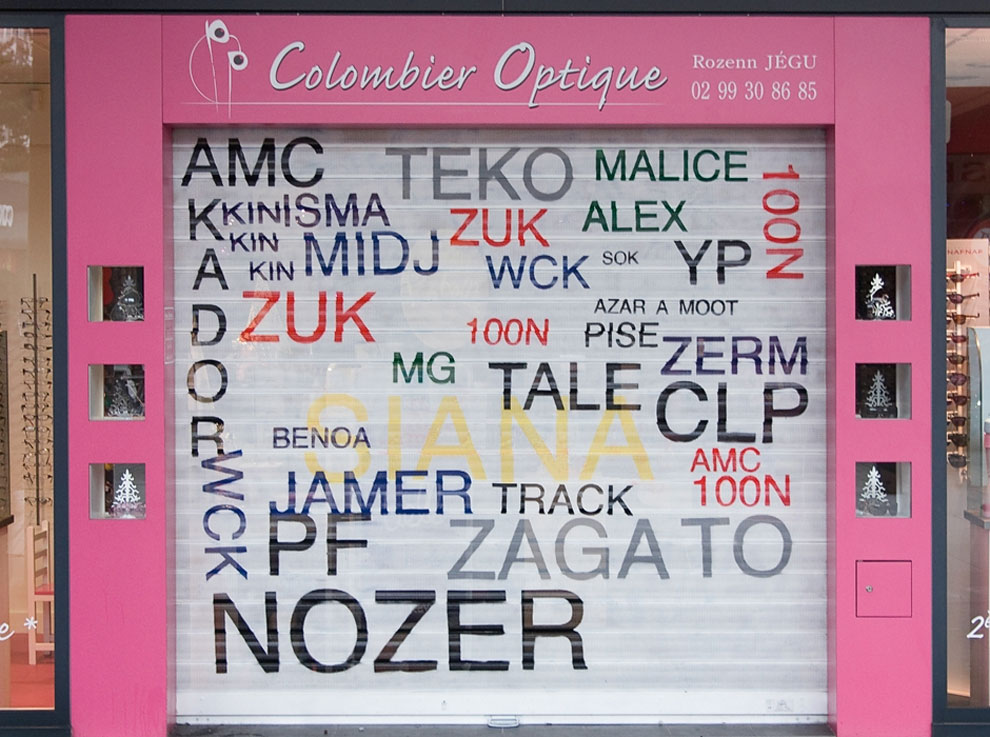 (Images via Design You Trust)