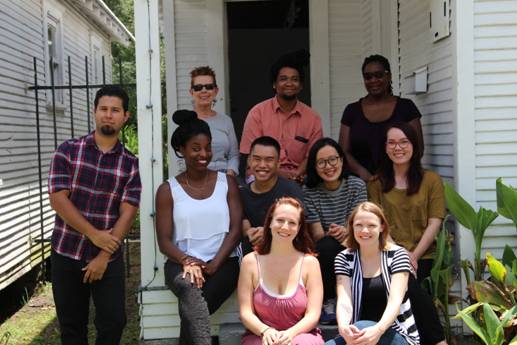 Project Row Houses in Houston kicks off its annual summertime artist-in-residency program this week. The program, called Summer Studios, is for emerging and student artists in the region. It last six weeks, and this year's professional mentor is Houston artist Kaneem Smith, who (along with PRH's own Ryan Dennis) will lead the artists in developing their work, doing studio visits with professional artists, and going on site visits to art spaces and institutions. The residents will of course "learn more about community-based and socially engaged art." The residency "will culminate with the exhibition of installations by the residents."
Here are the resident artists for summer 2016:
Amiri Boykin (Rice University)
Rachel Even (University of Houston)
Devon Grigsby (University of Houston)
Robert Riojas (Texas Southern University)
Caroline Ryan (University of Houston)
Huidi Xiang (Rice University)
There's an artist talk associated with the program on August 18 at 6 p.m., and the opening of the studios to the public happens on August 20 from 4-7 p.m. For more info, please go here.