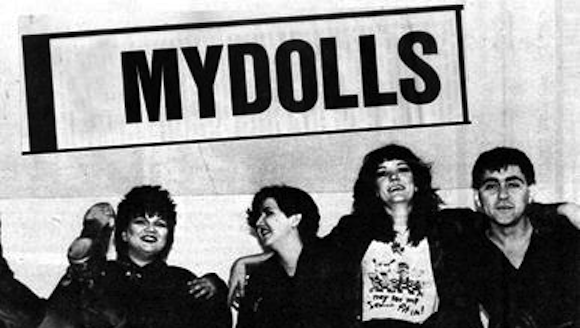 In conjunction with its current exhibition Mark Flood: Gratest Hits, the Contemporary Arts Museum Houston (CAMH) will present A World of Our Own: Mydolls and the Houston Punk Scene this Thursday evening, July 28, at 6:30pm.
The evening will begin with an interview between the Mydolls, Dan Workman (SugarHill Studios President and was a charter member of Culturcide with Mark Flood), and Nancy Agin D. (MA Arts Leadership candidate at University of Houston and curator of Wild Dog Archives). Following their discussion, the Mydolls will perform a live concert in the Museum gallery.
The Mydolls were an influential Houston-based punk band from 1978 through 1986, and reformed in 2008 through the present. They shared bills with all the cool bands, were in Wim Wenders 1984 film Paris, Texas and, in 2013, were inaugural inductees into the newly established Houston Music Hall of Fame along with Geto Boys, Gene Watson and ZZ Top. Check it out, punk out, and learn some Houston music history.