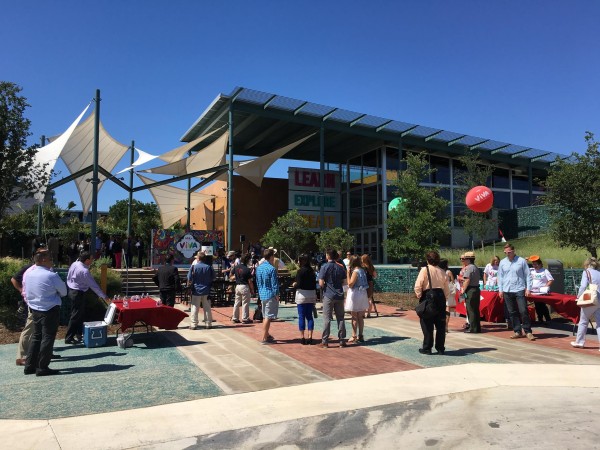 The DoSeum, the children's museum in San Antonio that opened in 2015 and has impressive attendance, has announced an artist-in-residency program that kicks in for its 2016-17 season. The DoSeum is primarily focused on childhood development, play and education, and with this program it hopes to have two artist residents per year "inspire and engage children and families with their creative work," which will include an exhibition. The exhibitions will be up for three months at the DoSeum in the winter/spring of 2017. (Artist production takes place in late 2016.) The museum would like for the artists and work to "step away from traditional models."
The residency is open to applications from multi-disciplinary artists both regionally and nationally. (Current MFA candidates, for example, are encouraged to apply.) The City of San Antonio for Culture & Creative Development are sponsors, and selection committee looks solid.
There's an information session July 19th (for those in SA), and applications are due August 12th. Go here for info.