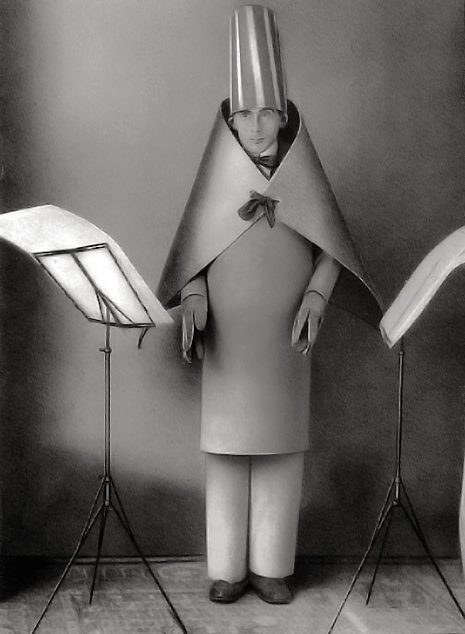 Yes, we already celebrated the 100th anniversary of Dada earlier this year, and that was to commemorate the opening of Cabaret Voltaire in Zurich, the home to the Dada movement. But many people consider Hugo Ball's reading of the Dada manifesto, which he recited 100 years ago tomorrow, July 14, to be the official birth of Dada. (Co-conspirator Tristan Tzara wrote another Dada manifesto in March of 1918.)
As Holland Cotter's New York Times article headline reads: "Dada Was Born 100 Years Ago. So What?" In his article, Cotter declares Dada "the Big Bang of Modernism" and lists a number of artists, musicians, architects, and designers within the movement, or who were later influenced by the movement.
Dada was a reaction to the horrors of WW1. It was anti-bourgeois; it was anti-art. It was against the "logic" of intellectuals who perpetuated the insanity of the world at the time. Dada offered absurd art and performances. Dada music had no melody.
If the short-lived Dada movement was "the Big Bang of Modernism," it was also the precursor to conceptualism, to avant-garde compositions and non-compositions, to bad boy ugly art, to new wave fashion and punk rock music, to rebellion against a world that no longer made sense. As Hugo Ball expressed it, "For us, art is not an end in itself … but it is an opportunity for the true perception and criticism of the times we live in."
Sound familiar?