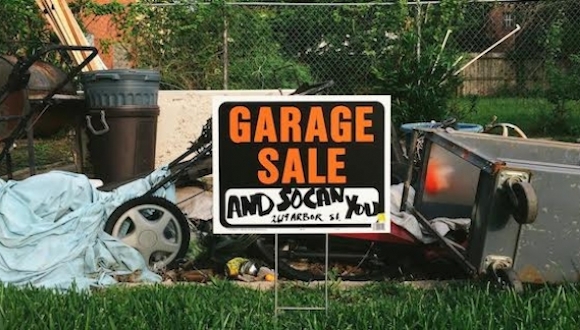 Galleries and independent art spaces are taking advantage of the slow summer months to put on shows and events that otherwise wouldn't fit into their programming. This weekend in particular, Austin, San Antonio, and Houston are hosting some art markets and family events that only happen when artists and art organizers have some extra time on their hands.
Houston
July 9 & 10, 10AM-6PM: Curatorial collective Suplex's final event in Houston before organizer Max Fields is whisked away to grad school. Garage Sale, And So Can You features works by many Houston artists and pairs each artwork with one of Fields' household items.
July 10, 3PM-9PM: BLUEorange's second Yart Sale. Artists apply for tables and sell their wares—everything is under $300!

Austin
July 9, 10AM-2PM: The Elisabet Ney Museum and Big Medium have teamed up to put on an art swap event in conjunction with their community breakfast. Artists are encouraged to trade artworks, tools, art supplies, and anything else they want to get rid of.

San Antonio
July 9, 6PM-11PM: San Antonio's Frida Festival Committee is celebrating the life and work of Mexican painter Frida Kahlo with live music, artist designed t-shirts, a salon-style gallery, and more.