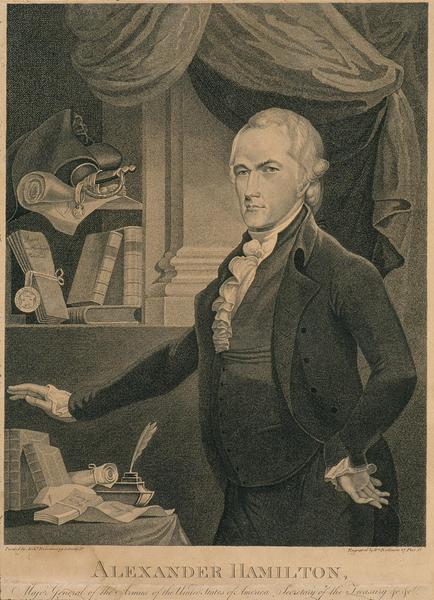 Bayou Bend Collection and Gardens, the Museum of Fine Arts, Houston's 14-acre home to collections of decorative art, paintings, and furniture, has gone full-on Broadway. Currently, the collection is offering an audio tour inspired by the Tony-Award winning, perpetually sold-out musical Hamilton. The self-guided cell phone tour spotlights objects that "directly reference Hamilton's life as well as many of the people, places, and events depicted in the musical. Highlights include a leaf-shaped stand that belonged to George Washington, a roundabout chair owned by Hamilton's father-in-law, and a print portrait of Alexander Hamilton." No word yet if the audio tour actually has snippets from the musical itself. (Most likely not.)
If you've somehow never heard of Hamilton, here is some backstory: the runaway hit musical premiered a year and a half ago at The Public Theater in NYC. In August of 2015 the show moved to Broadway where it was nominated for 16 Tony Awards, and won 11. Hamilton is mainly about the life of American Founding Father Alexander Hamilton, but has been praised for its diversity and incorporation of hip-hop and R&B, two genres that "remain mostly foreign to the musical theater tradition." Go here, here, here and here to see reviews of Hamilton. Also, be on the lookout: a traveling leg of the show is coming to Houston in 2017–18.
The Hamilton-themed audio tour is available at Bayou Bend on Friday, Saturday, and Sunday afternoons from 1 p.m. to 5 p.m.