Rainey Knudson: We had a comment on Facebook last week saying that our use of the term "suburban" in a news post (about a bronze selfie statue in Sugar Land) was elitist and annoying. The commenter likened it to using the term "ghetto."
Christina Rees: If any kind of publication is going to use the word "suburban" as a pejorative, it's an art publication. I have no problem with that.  Most people living out in suburban sprawl (in Texas, this is called 'exurbs') have little interest in what we're up to. The feeling is mutual. Why should Glasstire have to make everyone feel good about every decision they make? That's not realistic for an art publication, and it's not serving our actual readership very well. We happen to have a point of view. 
Humor comes into it as well. 
RK: Well, I do resist the notion that everything that's cool is going on in the urban centers. One of the great Texas artists, Charlie Stagg, lived in Vidor. Or look at Forrest Bess in Bay City, or any number of artists today who don't live in one of the big cities. But it's true that suburban areas tend to be soul-crushingly dull. I don't go to Sugar Land because I need something beyond Marshall's Home Goods and The Cheesecake Factory.
But back to the FB comment, I'm interested in, and dismayed by, this notion that elitism is a bad thing—that wanting to be elite and to associate with the elite is negative. This comes up all the time on both sides of the political discourse in our country, and it's seeped into cultural thinking as well.
CR: My bait worked wonders.
That's the point of the somewhat flippant comment I started out with. I don't think elitism is a bad thing at all, especially as it applies to art or our expectations for it. But we need to define elitism. Elitism for me means knowing enough and being invested enough in something (something with intrinsic quality, like art) as to be truly discriminating. And can you be an elitist if you have no authority on a topic? Where does that authority come from?
How does this relate to the word "snob"? It can mean something similar, but many people (in Texas) might use the word 'snob' to define, say, someone who lives in the bigger McMansion in the suburbs who looks down on their neighbor who lives in the smaller McMansion. That form of 'snobbery' doesn't interest me. That's just insecurity given another name, a misused word.
It might be that the FB commenter thinks elitism and snobbery are just unjustified ways of people defining themselves against others in a bid for ego building. And really, if the FB commenter knows little about art (or Glasstire), how would that person see Glasstire as anything but elitist or exclusive? How would they know that we care deeply about art if they don't understand that impulse?  
Art deserves elitism. Artists work hard to have their work recognized as worth the time of people who are invested in art being good, in being interesting, in being transformative.
RK: I've been reading Robert Hughes and this reminds me of him: "I don't think stupid or ill-read people are as good to be with as wise and fully literate ones. I would rather watch a great tennis player than a mediocre one… Consequently, most of the human race doesn't matter much to me, outside the normal and necessary frame of courtesy and the obligation to respect human rights. I see no reason to squirm around apologizing for this. I am, after all, a cultural critic, and my main job is to distinguish the good from the second-rate."
It's funny because here we are, a couple of art critics who've decided to live in Texas, far from the center of the art market, and we're looking down our noses at the local suburbs. From a certain point of view, we're all rubes here. But that's exactly what Hughes himself dealt with as an Australian.
CR: In general, I don't think of myself as 'looking down' on the suburbs. I just understand that local suburbs aren't where I'll go to look at or think about or talk about art. And local suburbanites shouldn't come to an art critic to talk about, I don't know, McMansion design. I suppose even that sentence is dripping with disdain? 
Live and let live. It takes all kinds. Etc.
So since I don't harass the local government of Flower Mound to open a real contemporary art space, I don't know why a denizen of Flower Mound should come to Glasstire and expect us to speak directly to his needs, either. If there's some attitude coming off of either party on approach, so be it. It's really nothing to lose sleep over.
But like the whole problem behind the idea of "everybody gets a trophy" a la kindergarten, it's just not realistic that an art critic, wherever we live, dumb ourselves down so that people who DON'T think about art can feel less excluded. That's dystopian Vonnegut territory right there. Break my leg so I can't outrun you.
And yes, artists are spread out and some of them aren't in the city centers. But real artists, wherever they live and work, deserve some articulate and knowing people in their audience. I can't turn off my intellectual curiosity anymore than I can change the color of my eyes. I'd carry that with me to the middle of the Sahara, even if there wasn't a soul around. Am I a rube for living in Texas? Maybe. But if I am, I am definitely an elitist one.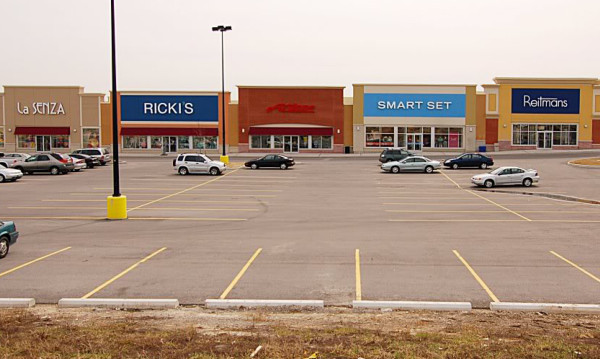 RK: What's funny about elitism-as-a-negative is that it cuts in every direction. One person's elite is another person's "authentic" American. The word "elite" just becomes derogatory shorthand for Not My Tribe. It's hard to defend elitism without coming off like Ayn Rand, but again, I think Robert Hughes and you both do an admirable job of it. I'm with you regarding elitism, by the way.
In the art world, what is elite has become camouflaged by the crappy aesthetic of postmodernism. I saw the Core exhibition last week at the MFAH and while it wasn't nearly as bad as I'd been led to believe from a couple of people, I left thinking about how this is the present-day Academy. Meaning the Core, and its brethren programs and institutions all over the country, are like the 19th-century insiders who hoovered up most of the patronage and circled the wagons against Manet et al. Elitism in the art world is tricky because the anti-establishment project of modernism has been fully embraced and digested by the powers that be (see Mark Flood's show at CAMH). At the Core show, the art may be "difficult" in the sense that your average person who doesn't follow art isn't going to get much out of it, but it fits easily into the mainstream of what's rewarded in today's art world.
CR: Though there's a big difference between not being able to get something out of art because you don't understand the vernacular, versus not getting something out of it because there's no there there. Dan Colen's paintings are up at the Dallas Contemporary right now and all I can think of when I walk through that show is: This guy is really just taking shots in the dark here. He has no driving impulse: he's a manufactured bad-boy art star with no compass. I suppose only some of us can see that. (Elitism can be lonely, yes?) And this work evidently makes money (i.e. is accepted by some part of the 'establishment') because his work kind of looks like art and smells like art. But there's very little actual art within it.
Money controls almost everything, including the way art's visual language and "street cred" trickles up, but money really, really cannot buy taste (and by 'taste' here I mean the deeper understanding of the history and value of art and how one applies that to their understanding of art going forward).
The real elitism is happening amongst the real artists and the people who care about what they do. The real elitism is happening in bars and artists' studios and in artist-run spaces where the ideas haven't already been bought and diluted by money. That's a pretty esoteric redefinition of elitism, and it's steeped in bohemia, but goddamn—that's where much of the good stuff is. In the trenches. This stuff trickles up eventually as well, but not in the same synthetic way as we see in residencies and MFA programs and mega-galleries; its pipeline is not solely dependent on the flow of money. It's dependent on a credibility established amongst artists and the art-obsessed.
RK: Ah, bohemia. It's such a seductive and romantic notion. But I would still argue that great art is all about regular people's everyday experience of the world. Cubism looks romantic today because it's old-fangled and the collaged newspaper bits have yellowed, but it's about sitting in a café with your eye moving about and pasting together an image of the world. Which is something suburbanites do in their local Starbucks today.
And I hate this notion of the starving artist, of romantic poverty, being superior to having wealth. I think you get a percentage of poor people and a percentage of rich people who are interesting and intellectually curious. And it's a pretty low percentage in both cases. Therefore elitism.
CR: I don't care about how much money anyone has. I just think dumb people, rich or poor, should keep their noses out of art. It drags the whole tone down. Let them collect or pay attention to something else. There's plenty of shit out there for them to deal with without asking an art world to cater to their stupidity.
I don't expect the Dallas Mavericks to let me play on their team just so I can feel "included." I don't expect a hospital to let me perform brain surgery on a child so I can feel "included." Why does art have to let everyone in?
RK: Because art is wrongly understood to be an endeavor mainly about "expressing oneself," and people believe (correctly) that everyone expresses themselves, so shouldn't everyone be able to make art?
But the art world (which I am increasingly convinced no longer has much to do with art) deserves this "inclusivity" business you speak of because it has allowed artists to get away with terrible, terrible art for a long time. If I never again see a half-baked installation with a little pile of sawdust on the floor and a two-by-four leaning against the wall, it will be too soon. And let's not even get started on the sea of faux naïf figurative painting we're all drowning in right now. And it's everybody's fault: it's the museums' fault; it's the schools' fault; it's the marketplace's fault; and ultimately, mostly, it's the fault of the artists.
The elite artists in Texas—the people who are making truly great stuff—all have a high level of skill and robust ideas that speak to people. Difficult is easy. Easy is very hard. It's like the old saying: drama rides the limo and comedy rides the bus. People don't value comedy, because it seems easy and cheap, even though it's a lot harder to make people laugh than to make them cry. It's a lot harder to make a visually compelling work of art that grabs people's attention and speaks to them than it is to make a tiresomely opaque one that has little do to with our experience of the universe.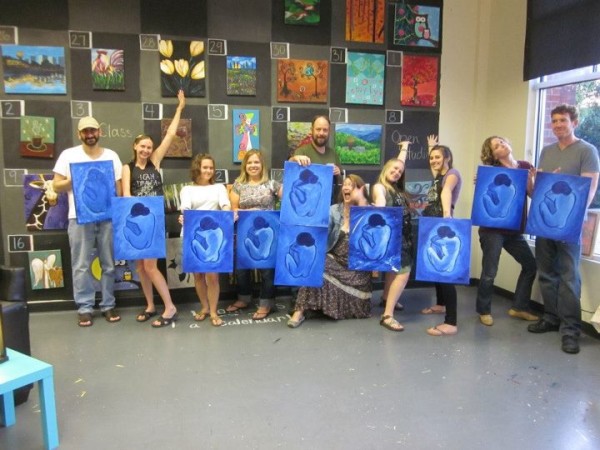 CR: I agree. Though here's where I have a strange sort of sympathy for the bad artists. The ones who don't know they're bad or don't know that their ideas are thin or empty. I don't fully understand how their radar can be so broken as to believe their shit belongs in a gallery or museum. But it happens. I don't much blame them. I blame their enablers. I blame the people who have figured out how to wring money out of the situation. And there is money in inclusiveness, or it wouldn't be happening. That's how the art world is set up, or certainly the direction it's headed in, through MFA programs and art residencies, through museum programming, through art dealers who know they're hawking empty work, through "arts writers" who pen gushing profiles of dubious "artists" for glossy lifestyle magazines.
I resent it. It seems no other professional sphere is as invaded by populism as art is. Maybe education.
But in a sense, some of the drivers behind this awfulness are the "art lovers" who are happy to give trophies to anyone who tries. They don't understand the critical thinking or the consensus building or context that underlines the good art. They really do not understand the qualitative difference between a Thomas Kinkade image and Thomas Kinkade image that's been very smartly fucked with by Sterling Allen.
I want these people out of my art world. I'm an elitist and I'm happy with that.
RK: Me too. I mean about being an elitist.