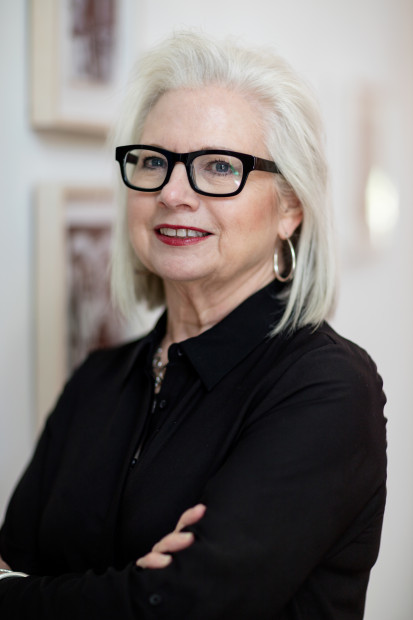 Today the San Antonio Museum of Art announced the appointment of Suzanne Weaver as its new Brown Foundation Curator of Modern and Contemporary Art. Good move for the museum. Weaver has an extensive curatorial background and had moved back to Dallas in 2015 from a good stint at the Speed Art Museum in Louisville, Kentucky and (briefly, as interim director) at the Institute of Contemporary Art, Miami. (Weaver is replacing Anna Stothart, who left the museum for a post at Lehmann Maupin Gallery in New York.)
For the past year Weaver has been a consultant to private collections in Texas and done some curating, but her big historic tie to Texas is her long stint at the Dallas Museum of Art (1995-2008) as Associate Curator of Contemporary Art where she launched its pioneering Concentrations series and proved her ever-sharp eye for international programming of emerging artists, as well as helped the DMA acquire some of the best work in its collection. Her resonance on DFW's art awareness can't be overemphasized. Via SAMA:
Her 'Concentrations' shows included the first U.S. museum solo exhibitions for artists Doug Aitken, Jennifer Allora and Guillermo Calzadilla, Maureen Gallace, Anri Sala, and Charline von Heyl as well as the world premiere of Phil Collins's monumental, video trilogy, 'the world won't listen.' She helped realize over seventy acquisitions including works by Mamma Andersson, Thomas Demand, Mark Handforth, Mona Hatoum, Jim Hodges, An-My Lê, Josiah McElheny, Robyn O'Neil, Laura Owens, and Robert Smithson and new media works by Allora and Calzadilla, Shirin Neshat, and Paul Sietsema.
In San Antonio she joins a fellow Dallas Museum of Art alum, William Rudolph, who is Chief Curator at SAMA. Glad we're keeping this talent in the state. Congrats to Weaver!
For more info, go here.