For those who missed the "exhibition walkthrough" of Mark Flood: Gratest Hits last Saturday at the Contemporary Arts Museum Houston (CAMH), it turned out to be a rare performance of the experimental punk band Culturcide, which Flood (then Perry Webb) cofounded in 1980. Whether one is a fan of the art or the band, by most accounts, the performance helped to put the exhibition in a new context.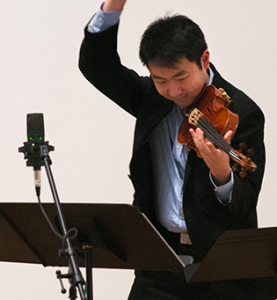 Tonight, May 5, the contemporary classical music ensemble Musiqa will give its own reaction to the show. Musiqa has a long history with the CAMH, presenting a series of concerts in thoughtful response to major exhibitions. The program will feature Michael Daugherty, "Walk the Walk" for baritone saxophone and percussion; Jacob TV, "Pitch Black" for saxophone quartet and ghetto-blaster; Christian Lauba, "Jungle" for solo saxophone; Joel Love, "Saxophone Quartet" (a world premiere), featuring members of the University of Houston Moores School of Music Saxophone Studio.
The concert is free and begins at 6:30pm at the CAMH.