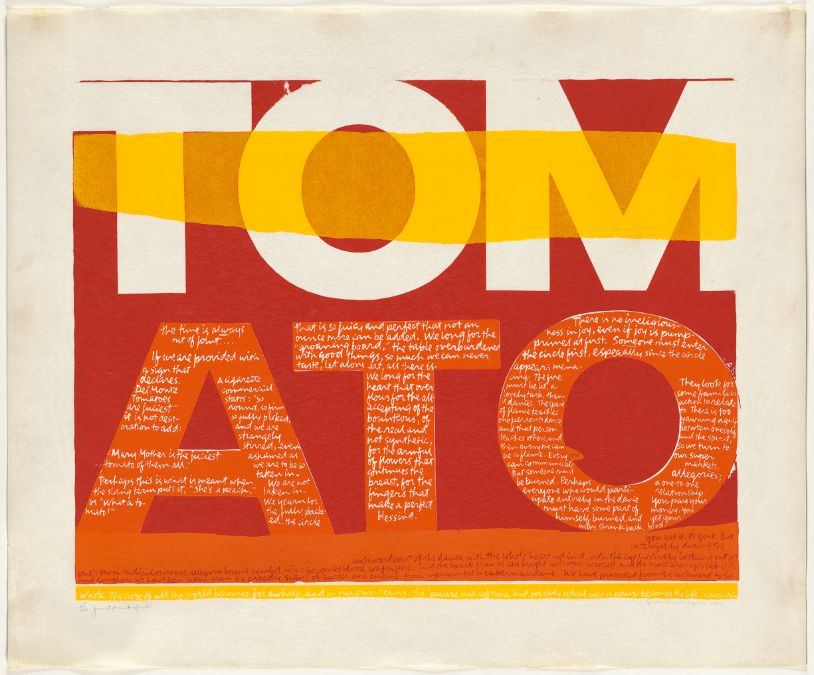 Bummer! The deservedly popular exhibition Corita Kent and the Language of Pop has to close three weeks early due to extensive roof damage (caused by hail) to that section of the galleries at the San Antonio Museum of Art. The storm was on April 12. SAMA was one of only two national venues to host the exhibition due to the fragility of some of the work. No work was damaged in the storm. The show was originally slated to close on May 8.
Via SAMA's director Katie Luber: "We had hoped this would be a temporary closing, but unfortunately it was not possible to re-open." While the roof is undergoing repairs, the museum will continue two bits of free programming around the Kent show that will be open to the public. One is four videos (from the exhibition) that show the artist at work; they'll be on a continuous loop at the museum. The other is a lecture on Kent given by Thomas Crow, PhD (professor of Modern Art at New York University) presented on Friday, May 6 at 6 p.m.
The next show to open after roof repairs is Highest Heaven: Spanish and Portuguese Colonial Art from the Collection of Roberta and Richard Huber. It opens the first week of June.