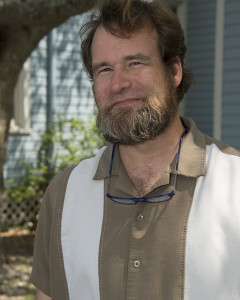 The sleepy little town of Rockport (pop. about 10,000) in South Texas was long invigorated by the presence of Glasstire contributor John Aäsp, who served as visual arts director at the Rockport Center for the Arts (RCA) until he took off for New York last year to take a teaching position and gallery directorship at his alma mater, Rochester Institute of Technology.
RCA's new executive director (as of last spring), Luis Purón, has announced that Taylor J. Hendrix will be filling those shoes, effective immediately. Hendrix has been director of operations at RCA since 2012, but initially joined the Center in 2010 as a program assistant. "I care a great deal about the future of the Art Center," says Hendrix, "and I am determined to play an important role."
A 12-year Rockport resident and longtime colleague/close bud of Aäsp's, Hendrix stands a good chance to bring the same level of professionalism and excitement to RCA. Congratulations, Taylor!