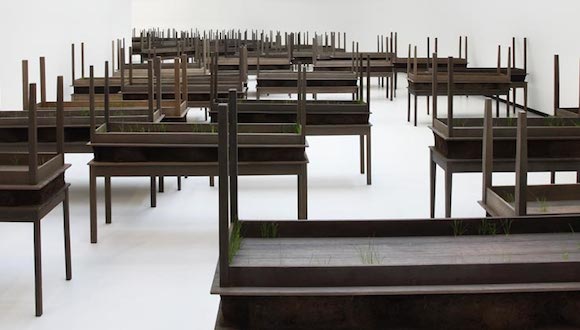 Today, April 3, from 11AM-5PM, Dallas' Nasher Sculpture Center is hosting the Nasher Prize Community Day in celebration of Columbian artist Doris Salcedo, the inaugural winner of the Nasher Prize. Special events and programs for the day include:
Free admission to the Sculpture Center
Guided tours of works in the collection
A Doris Salcedo Reading Room
A film collection featuring Salcedo, repeatedly screening from 11AM-2PM and 3PM-5PM
A 2:00PM screening of Nasher Prize Dialogues: Why Sculpture Now?
You can also view Salcedo's sculpture Plegaria Muda, which will be on view at the Nasher through April 17.