Special guest star Ryan Dennis of Project Row Houses joins Rainey Knudson to count down this week's picks. Covered: on forbidden words, leather knowledge, and public art.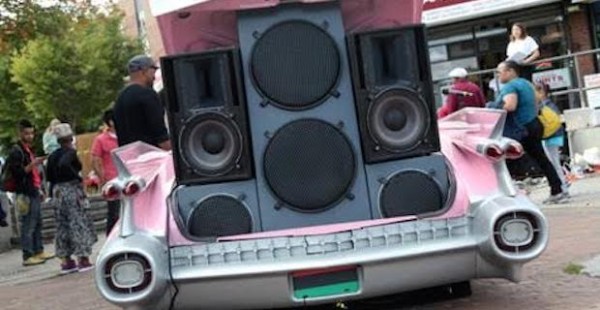 1. OJBKFM Third Coast
Project Row Houses (Houston)
April 1 – 22
Opens April 1, 5-8PM
For this project, Houston-based art collective Otabenga Jones & Associates has re-created OJBKFM Radio, a temporary outdoor community radio station broadcast from the back of 1959 pink Cadillac Coupe de Ville, originally commissioned by Creative Time in 2014. The station will be activated along Dowling Street on Fridays from 5-8pm and Saturdays from noon-5pm. For daily programming of the station, go here.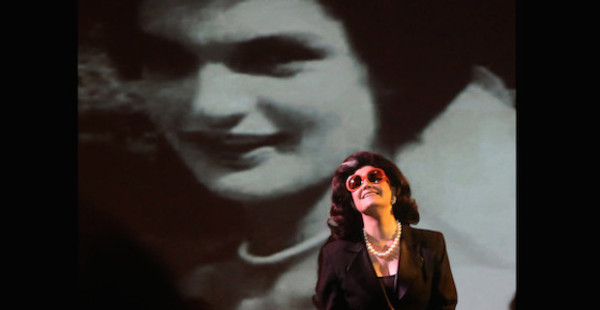 2. Karen Finley: The Jackie Look
The Kessler Theater (Dallas)
April 1, 8PM
A performance by Karen Finley. In the piece, Finley plays the role of Jacqueline Kennedy Onassis to examine our culture's fascination with images of trauma. For more info and tickets, go here.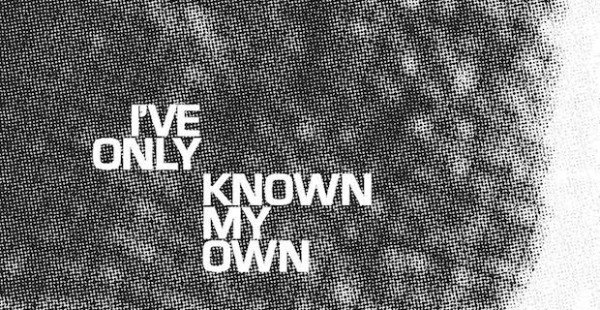 3. I've Only Known My Own
Flex Space (Houston)
March 30 – April 16
Performance April 2, 2-3PM
Opening April 2, 7-9PM
An exhibition curated by Nicole Burisch and featuring work by Nadège Grebmeier Forget, Ursula Johnson, Autumn Knight, Michelle Lacombe, and Mikhel Proulx. The pieces in the show are performance works that "explore how the materiality of the body is translated or communicated through measurements, process, technology, and documentation."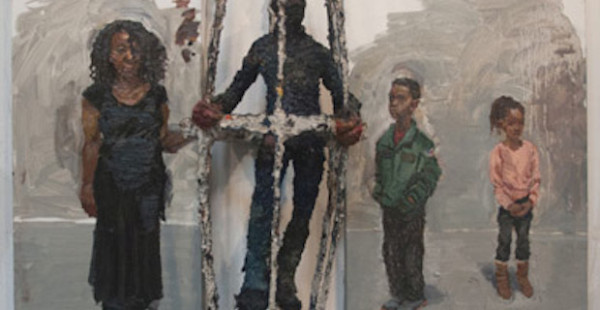 4. Sedrick Huckaby: Three Forbidden F Words: Faith, Family, and Fathers
Valley House Gallery (Dallas)
April 2 – 23
Opening April 2, 4:30-7:30PM
An exhibition of works by Sedrick Huckaby.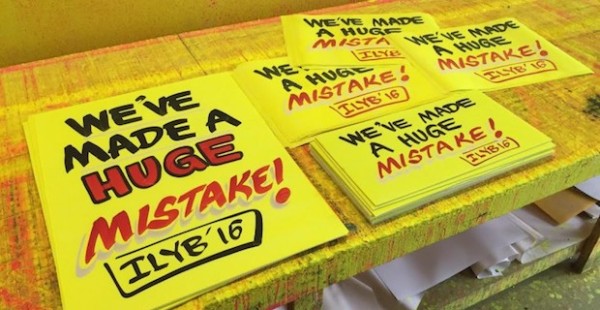 5. I LOVE YOU BABY: We've Made A Huge Mistake! Traditional Family Favorites & Fresh Cuts from the Cooler
GalleryHOMELAND, Gspot Gallery, and Cardoza Fine Art (Houston)
April 2 – May 3
Opening April 2, 6-9PM at GalleryHOMELAND and Gspot Gallery
One-night only event April 2, 8PM-2AM at Cardoza Fine Art
From the gallery's press release:
"Blah, Blah, Blah, Blah, Blah, Blah, Blah, Blah, Blah, Blah, Blah, Blah, Blah, Blah, Blah, Blah, Blah, Blah, Blah, Blah, Blah, Blah, Blah, Blah, Blah, From 1992–present Rodney Chinelliott, Paul Kremer, Will Bentsen, and created artwork together, often on the same canvas. In 2002 the group began meeting regularly on Wednesday nights at CSAW and adopted the name I Love You Baby (ILYB) and inducted Chris Olivier (Bexar), and Dale Stewart as members. Many artists visited on a semi-regular basis and collaborated on paintings, sculptures, street art and conceptual projects. These artists include Mark Flood, Phillip Kremer, Betsy Odom, Ed Goleman, Julie Boone, Seth Mittag, Kyle Henriks, Ralph Elliott and Jack Massing. ILYB's website iloveyoubaby.org acts as an archive of their work from 2003-2008. Blah, Blah, Blah, Blah, Blah, Blah, Blah, Blah, Blah, Blah, Blah, Blah, Blah, Blah, Blah, Blah, Blah, Blah, Blah, Blah, Blah, Blah, Blah, Blah, Blah."