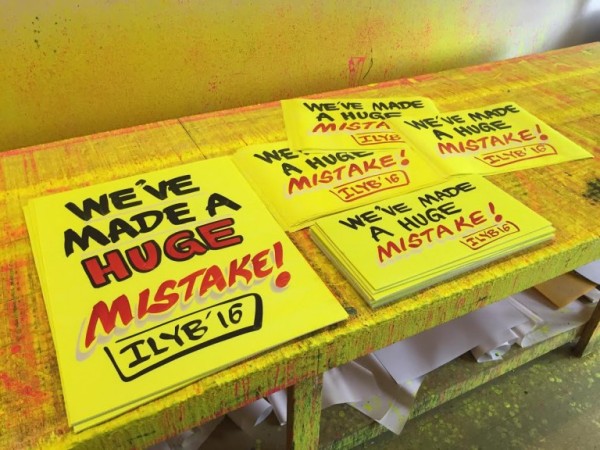 Long-time Houstonians may vaguely remember I Love You Baby (ILYB), a ragtag group of artists who gathered together on Wednesday nights at the now-defunct Commerce Street Artists Warehouse and hosted free-for-all painting parties. The collective was founded in 1992 by Rodney Chinelliott, Paul Kremer, and Will Bentsen, and eventually included Chris Olivier (Bexar), Dale Stewart, Mark Flood, Phillip Kremer, Betsy Odom, Ed Goleman, Julie Boone, Seth Mittag, Kyle Henriks, Ralph Elliott and Jack Massing.
This coming Saturday, April 2, sees a sort of homecoming for the collective—Houston's galleryHOMELAND and Gspot Gallery are joining forces to present a multi-venue exhibition of their works. The show will be on view through May 3, and judging by the exhibition's title, We've Made A Huge Mistake! Traditional Family Favorites & Fresh Cuts From the Cooler, will present both old and new works by the collective. Also on April 2, Cardoza Fine Art will host a one-night only exhibition of works by ILYB that runs until 2AM.
To see past exhibitions and interventions by I Love You Baby, go to their website, which acts as an archive of their projects.