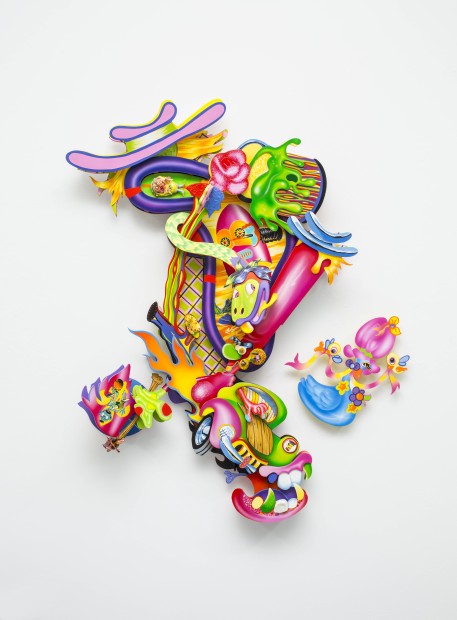 For the closing reception of the sweeping, excellent John Hernandez non-retrospective show at the Gallery at UTA, the artist will be on hand with his artist books to sign and sell. Presumably he'll do a little talking as well.
The exhibition in question, Whew…That's a Relief! The Madcap World of John Hernandez, 1978-2015 opened in January in Arlington and closes next week. If you're not familiar with Hernandez's output, this is an excellent opportunity to acquaint yourself with this noteworthy San Antonio artist. UTA curator Benito Huerta has brought in a solid cross-section of Hernandez's work from nearly 40 years of output, and Huerta worked with the artist to design the show, which isn't so much a traditional retrospective as it is a dive into the brain of an artist who has clearly influenced several generations of notable Texas artists. It's a big, boisterous, perceptive exhibition. If you go on March 30 you can meet Hernandez in person.
This is called a "casual closing reception," with the artist in attendance.
March 30, 4:30 – 6 p.m. at the Gallery at UTA. For more info go here.