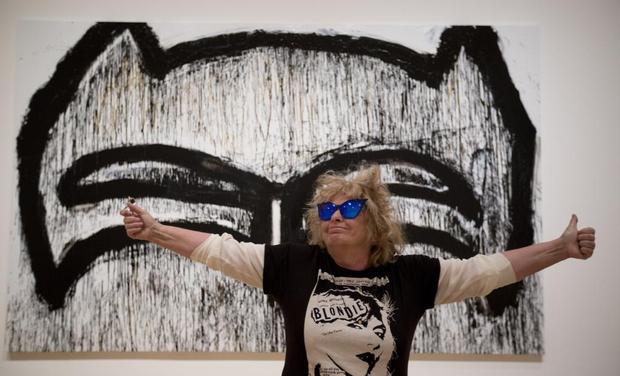 Joyce Pensato's recent solo show at the Modern Art Museum of Fort Worth has come and gone, but given the ongoing and semi-flexible nature of the Modern's excellent speaker series, she's next up to bat for Tuesday's talk at the museum.
Brooklyn-born (and based) Pensato has an interesting history and career trajectory; she's a current late-blooming art-world favorite. Colorful, too. On March 22 she'll be the guest for Tuesday Evenings at the Modern and you can hear her present "a personal look at her career, sharing important influences from the art world and pop culture," which is exactly what an audience will want to hear from this painter of brash, muscular, instantly recognizable pop iconography.
For more info, go here.