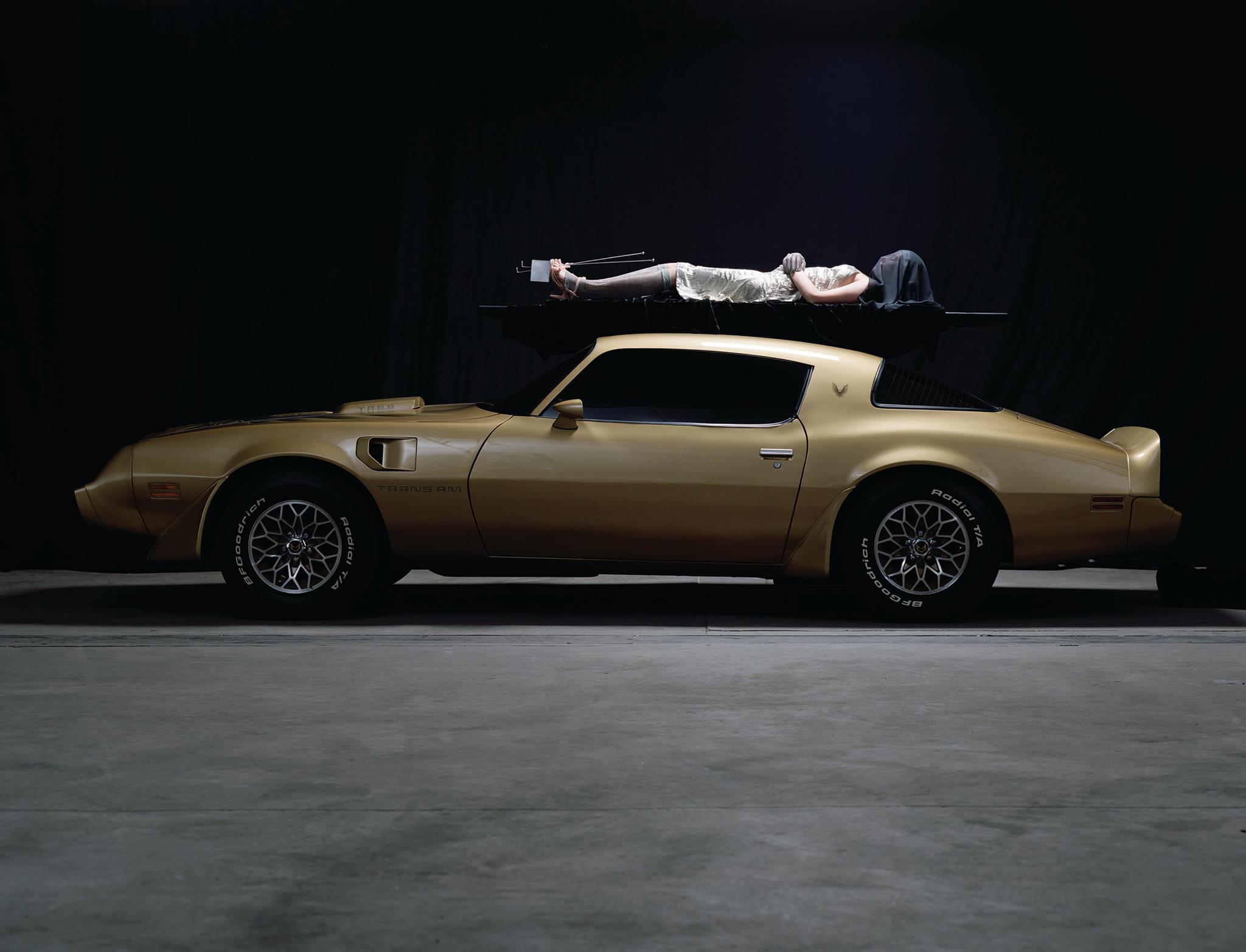 The always-cool Texas Theatre in Oak Cliff, Dallas has teamed up with the Nasher Sculpture Center for an art-film series called, fittingly, FILMS ABOUT ART. This Saturday and Sunday the theater is screening Matthew Barney's 2014 epic River of Fundament.
This is the only screening we know of in the state. Because the movie is five and half hours long (of course) there will be two intermissions for each showing.
As with Barney's previous bodies of work, River of Fundament presented originally as both a film and an accompanying sculpture show (the objects for sale are essentially his movie props). And how is it? One art critic said when it he saw it: "The title of the show is also its review."
Hey, that's okay. Many moments in Barney's famed earlier Cremaster Cycle films are pretty memorable.
So, go check it out. In this one, Barney revisits his fascination with Norman Mailer, and the movie corresponds "to the seven stages the Egyptian soul undergoes in its journey toward new life."
Good luck in there, and take reinforcements. 
For showtimes, tickets, and more info, go here or here.