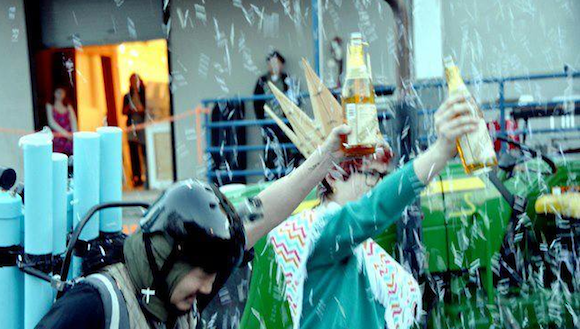 March is Contemporary Art Month (CAM) in San Antonio and everyone knows what that means—some lucky person will be crowned Miss CAM Antonio!
The contest is open to anyone currently living in San Antonio—male or female, young or old. To compete, contestants must answer the classic pageant-inspired question, "As Miss CAM Antonio, how would you promote contemporary art in San Antonio?" Contestants post their answers on the Miss CAM Antonio Facebook page in the form of words, video, photos, or any other medium that can fit into a wall post. Answers may be posted from now until midnight March 1, 2016. The finalists will be determined by the number of "likes" the contestant's wall post receives. The four entrants receiving the most "likes" will proceed to the finalist round, judged by a panel of CAM Executive and Artist Advisory Board members. The winner will be crowned during the Contemporary Art Month kick-off party at Blue Star Art Contemporary located at the Blue Star Arts complex on Thursday, March 3, around 6:15 p.m.
What CAM won't include this year is what would have been the 5th edition of the CAM Perennial. Guadalupe Cultural Arts Center has chosen not to host the exhibition, as Glasstire reported last week. CAM released the following statement, which reads, in part:
In lieu of recent events, and in consultation with the curator, a decision has been made to cancel this year's perennial. CAM's board will be arranging a panel discussion during Contemporary Art Month to allow for a community conversation to take place around the issues of diversity and inclusion in contemporary art. Date and venue to be announced soon.