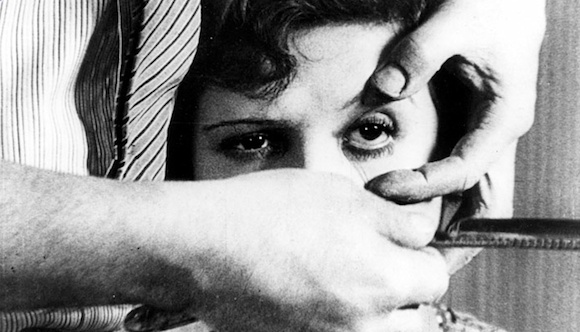 If you haven't seen the eye-slicing scene at the beginning of Un chien andalou (1929), you haven't been to art school. Almost 90 years after its release, the Surrealist film, written by Salvador Dalí and directed by Spanish filmmaker Luis Buñuel, still retains its ability to shock audiences.
Dalí and Buñuel were pretty bummed that the 17-minute film turned out to be a big hit with the French bourgeoisie. Buñuel wrote, "What can I do about the people who adore all that is new, even when it goes against their deepest convictions, or about the insincere, corrupt press, and the inane herd that saw beauty or poetry in something which was basically no more than a desperate impassioned call for murder?" (Sound like any contemporary artists?)
The duo followed up the next year with the 63-minute L'âge d'or, a critique of the Catholic Church, which was banned in France and eventually withdrawn from distribution until re-emerging in 1979.
Co-presented with Aurora Picture Show, the films will be presented on the east lawn of Houston's Menil Collection and introduced by Sandra Zalman, assistant professor of Art History at the University of Houston.
It all makes for a gross, weird, and perfect evening (It starts at 7:30pm.). It's also outdoors and it's free.