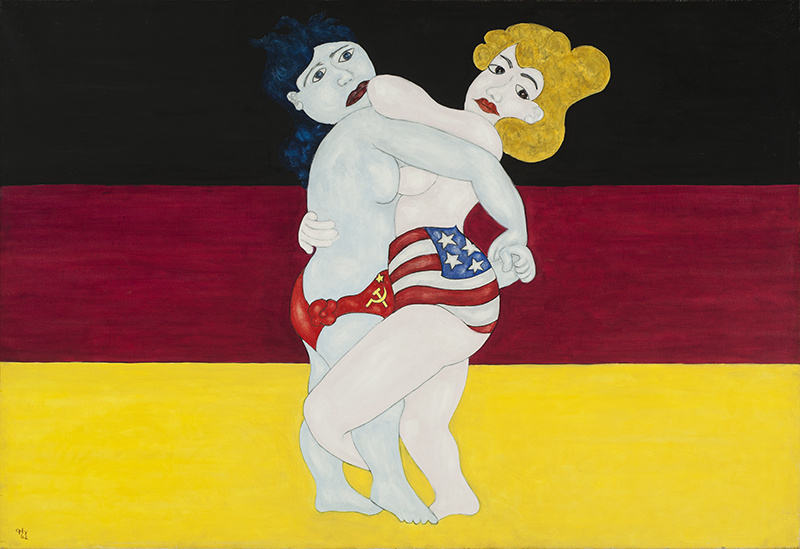 On February 19 in Houston, the Menil Collection's long-awaited exhibition William N. Copley: The World According to CPLY opens as the first U.S. museum retrospective of this odd and prolific artist's work. It's a major show curated by the Menil's Toby Kamps, and is co-organized by Fondazione Prada's Germano Celant in Milan, where it will travel after its stint at the Menil. 
The American self-taught artist Copley (1919-1996) was, as the Menil puts it, a "creator of madcap narrative paintings, drawings, and installations in playful, ribald styles of his own invention." Copley's career spanned nearly six decades and an unexpected range of subjects, including "political and psychosexual themes, visual puns, and vaudevillian Americana," and the Menil's show will feature many works on loan as well as 122 works from the Menil's collection.
For more info, please go here.