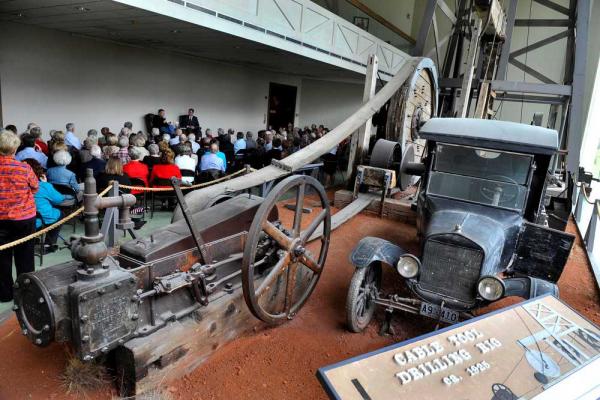 The Panhandle-Plains Historical Museum in Canyon—a gem of a regional museum if there ever was one—is completing renovations to a sweeping permanent exhibit which traces the panhandle's history of oil production.
The Panhandle Petroleum Story will reopen in April. The installation includes the museum's current and rather surprising Derrick Room, which holds a full-sized drilling rig (great if you've never seen one up close, which most people have not), and—once the entire exhibition is reopened—as visitors "…traverse the exhibit, they will see a timeline of significant events in the Panhandle's petroleum history in a broader historical perspective." Sections of the show include interactive elements "that allow visitors to experience for themselves the risks and rewards involved with exploring for oil."
For more info, please go here.