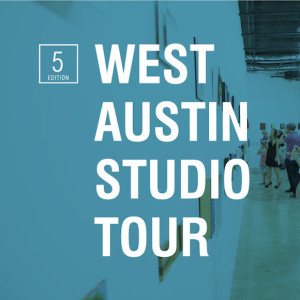 Big Medium just announced an open call for applications for the fifth incarnation of the West Austin Studio Tour (WEST). Piggybacking on the popularity of EAST, Austin's other studio crawl, WEST is now in its fifth year and is looking for artists, crafters, and creatives who want to be an official stop on the tour (and on its official map). The tour is set for the weekends of May 14-15 and 21-22.
As with EAST, participation isn't cheap—if you register by this coming Tuesday, January 26, the fee is $150. If you wait any longer (registration closes February 17), the fee jumps to $175. Or, you could always just open up your studio and hope some of the crowd of 20,000 spectators find you anyway. It's your call.
Big Medium will offer an application workshop on January 26 from 6-7:30PM at Canopy. For more information on how to apply, go here.