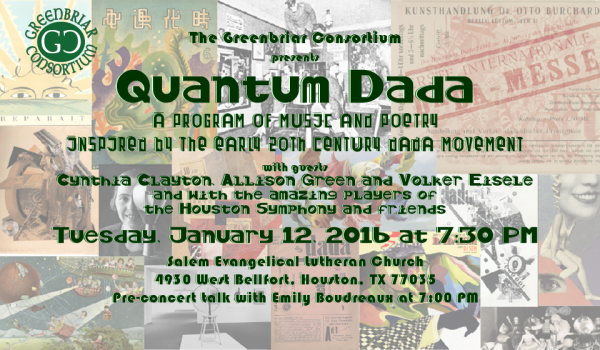 Tomorrow evening, the Salem Evangelical Lutheran Church and the The Greenbriar Consortium in Houston will host Quantum Dada, a night of music and poetry inspired by the Dada movement. In addition to featuring works by Debussy, Dvorak, Bartok, Stravinsky, and Ravel, the program will include a talk by Emily Boudreaux, a recent Masters graduate from Rice University's Shepherd School of Music.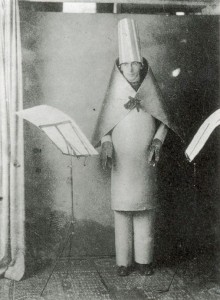 This program coincides with the 100th anniversary of Hugo Ball's founding of Cabaret Voltaire, a Zurich nightclub that served as the birthplace of Dada. (The Cabaret, of course, hosted musical performances, sound poetry, and numerous other events by artists including Tristan Tzara, Jean Arp, and Marcel Janco.)
There is no word if Quantum Dada will include fruit throwing, but it promises to be a great program nonetheless.