Last weekend, the Glasstire crew was in Austin to see the East Austin Studio Tour (EAST) and shoot video/serve mimosas at their community breakfast. Here are some highlights from the trip.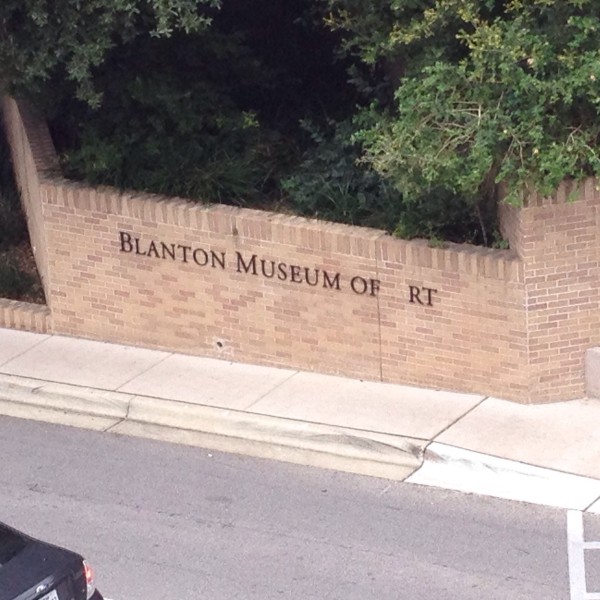 Apparently the Blanton is now a museum dedicated to RT, a Russian state-funded television network (or to retweets – take your pick).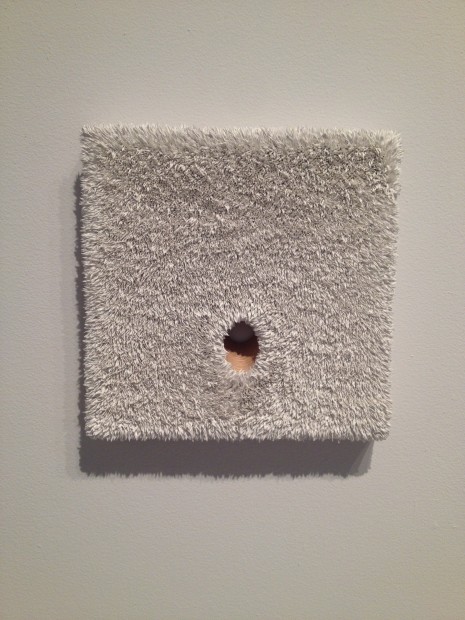 The Donald Moffett show at the Blanton consisted of a few works in a small upstairs gallery. Along with drawings from his series Mr. Gay in the U.S.A., there were a handful of meticulously textured white oil paintings. They exuded a lushness that was somewhat appalling in the way it poked out of the panel and invaded the viewer's space.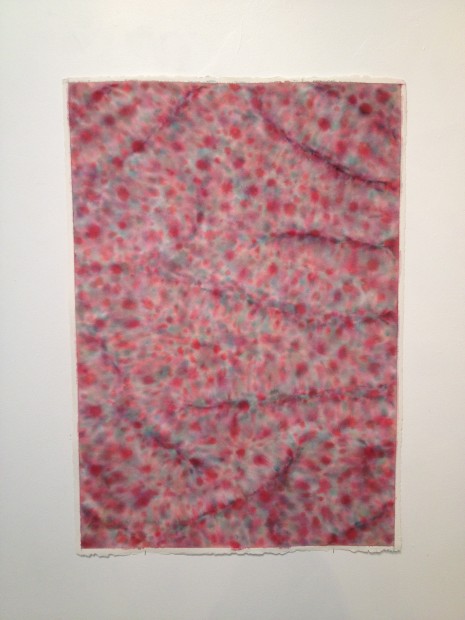 Not Gallery had a show of watercolors by Alex Diamond. While the works in the exhibition are not the most conceptually rigorous (see Christina Rees' piece about why people hate abstraction right now), they have a certain quality that really drew me in. The watercolor in each work is so carefully blended that if I didn't know better, I would think the paper was dyed. The works are deeply rooted in the history of mark-making (see this image from the show) and possess a pleasing mastery of the medium in the way Diamond simulates creases and folds in the paper.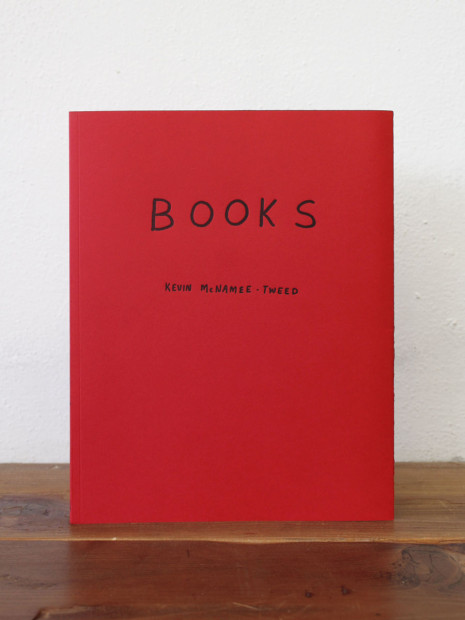 We managed to sneak a peek at Kevin Mcnamee-Tweed's studio and saw some paintings from his Books series. The project parodies nearly every type of book, consisting of titles such as So You Grew Up in White Suburban America but You Love Bob Marley and Other Cultures and Muskets and Mulberries: Trying to be in Love when an Old Timey War is Happening Around You. Much in the vein of New Yorker cartoons that parody books, Mcnamee-Tweed's series resonates with contemporary sensibilities. It's funny and well-crafted.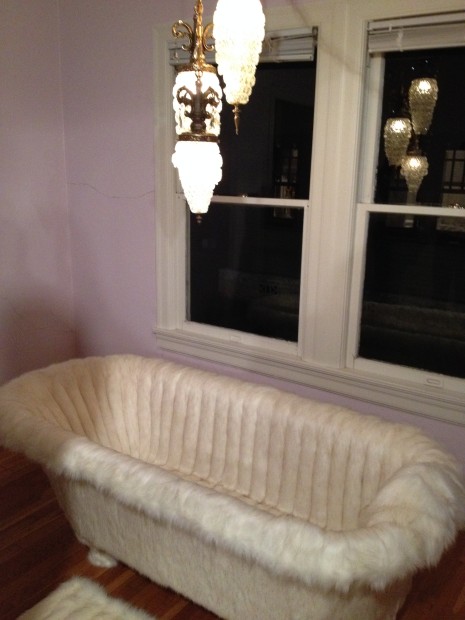 The Dallas-based artist Erin Stafford had an exhibition at The Mom Gallery, a house gallery run by undergrads Madison Brill, Erin Miller and Juliana Ramirez. Consisting of three glass display cases with realistic sculptures of food carved out of soap, as well as a bathtub lined in fur, this show had a clear theme of playfulness with material (and bathing). To me, it recalled the house of a granny: shelves of fragile curios that are broken in places but still treasured, coupled with gaudy lighting and covered furniture. And, of course, an Oppenheim reference.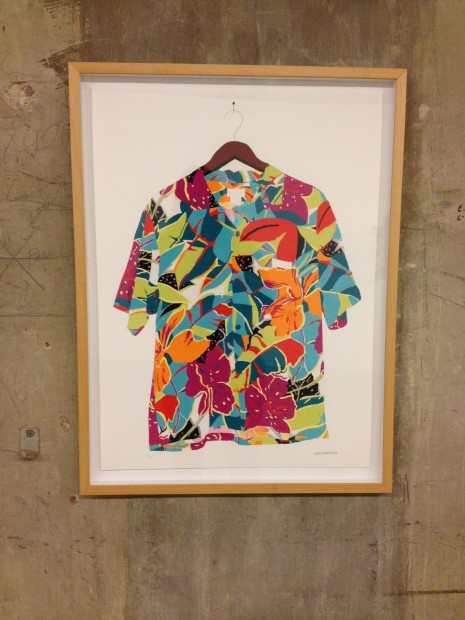 This work by Sara Vanderbeek is nestled in the back of the EAST Group Exhibition space. Given that it's simply an oil painting of a Hawaiian shirt, I have no earthly idea why I like it. It reminds me of the simple, graphic, tropical imagery in Bradley Kerl's work. Vanderbeek has more of these on view at the ICOSA Collective Exhibition.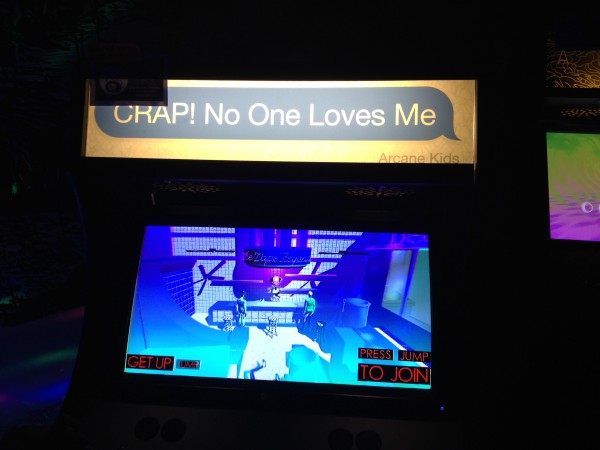 You had to take a number to see The Museum of Human Achievement's one-viewer-at-a-time, super-exclusive show. Fortunately, the waiting room was geared towards entertainment, with videos, zine vending machines, and video games provided by Ghosting.tv, Juegos Rancheros, and the Austin Museum of Digital Art. We idly played an arcade game called CRAP! No One Loves Me, in which your in-game avatar is rejected at a bar, loaded into a coffin, and catapulted down a half-pipe causeway. It was fun, but not enough to hold us in the space for the 45-minute wait until our numbers were called to see the show itself. MOHA curator Lauren Klotzman filled us in on what to expect — which apparently involved too many video and sound pieces to be absorbed in one's five-minute allotted time, making it more than anything, a show about waiting, frustration, inability to absorb too much content, and ultimately, thwarted desire.
Estonian collective Non Grata performed in the parking lot of the Canopy complex. This performance was better than their recent show at Notsuoh and featured more spectacle: some of the performers stomped around inside a giant cage! You can watch a few excerpts from the performance above. The best thing about it was that the performers dived enthusiastically and without irony into their roles, right down to the guy who was slathered in mud, covered in bubbles, and lit on fire.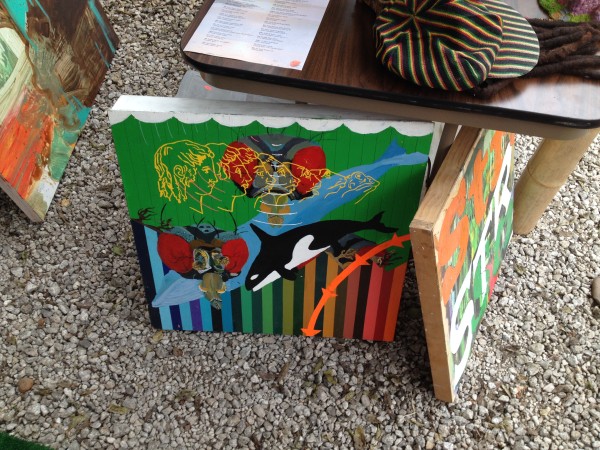 Pastelegram has a yard sale for the duration of EAST where they are selling various trinkets from their collaborators. Ranging from studio ephemera to failed works of art (Jules Buck Jones pictured above), the sale has all of the oddities you could possibly need.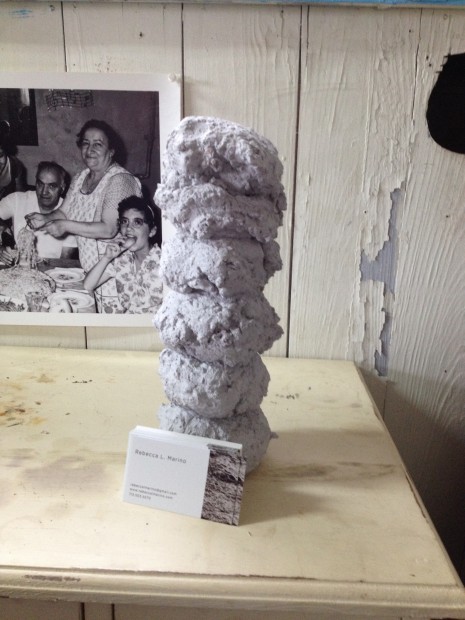 Pump Project had a plethora of open studios. What really caught my eye was this tiny business card-holding sculpture by Aaron Meyers in Rebecca Marino's workspace. One of the best things about EAST is the opportunity for voyeurism: we all love to see how people work, and what people own. This little piece was given to Marino by the artist when he was an artist-in-residence at Pump.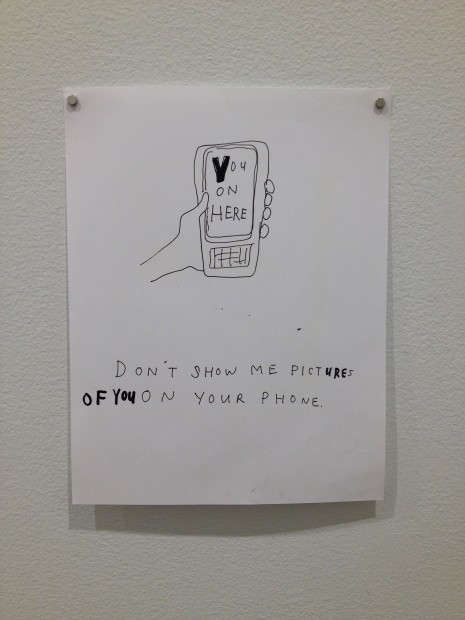 More fun, witty, banal, and—dare I say stupid—drawings were on view at Lora Reynolds Gallery. These works represent one aspect of Jim Torok's practice, the other being photorealistic portraits. The drawings have definitely been done before, likely by a hormonal tenth-grader, but I still find them enjoyable.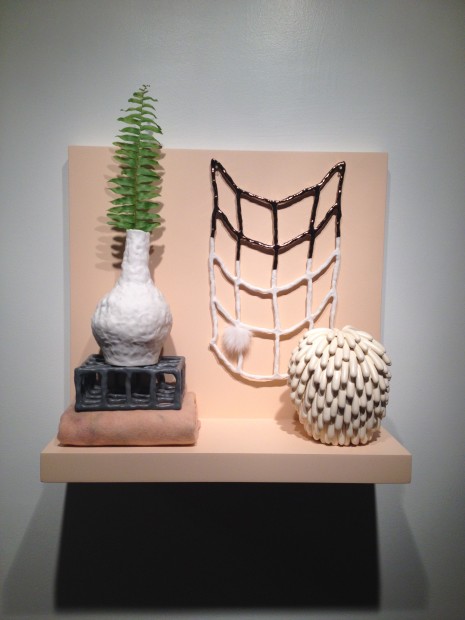 The Glasstire crew ended their weekend in Austin by attending the inaugural exhibition of house gallery Pig & Pony. The show is in the house's front room and consists of three works: two assemblages by Arkansas-based sculptor Linda Lopez and a single video by Alina Tenser. The founders of the space, Adam Crosson and Gracelee Lawrence, say that for each show they will be bringing in one artist who is not from an art "center" (which I took to mean LA, NYC, etc.) This is a nice sentiment — bringing lesser known artists into Austin to expand the community's repertoire.
Go see these and other shows in Austin this weekend. Check here to see what's happening.