This week, the Houston Cinema Arts Festival (HCAF) returns with dozens of narrative feature films, documentaries, short films, experimental media works, and special guests over eight days. As usual, HCAF has all the makings of a great collective cinematic exploration of humanity and the creative impulse. And, as usual, it repels potential audiences and undermines its own good programming by lack of clarity and terrible scheduling. It's a bit like having five gourmet meals served to you all at once in a pile on the floor. I keep hoping HCAF will learn that, beyond doing good stuff, the key to best serving this city and the festival's visiting artists is thoughtful hosting. I preface with these thoughts not just as a critique of an annual endeavor which I really like and hope will reach wider audiences, but also to clarify that there are many omissions of good programs in my list of highlights here – gems that I've been forced to lop off due to sheer density and inconvenient/conflicting scheduling.
But there are some really great programs in the fest if one is willing to clear the obstacles. I suggest you take a look through HCAF's program schedule and make plans. But in case you're too busy to wrestle with it, I'll share here some of my personal favorites that you might consider attending. Some of these are films that I've seen and love, others are works and guests I'm excited about.
FRIDAY: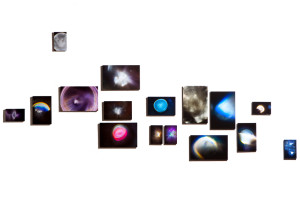 Friday, Nov. 13 (5 p.m.) at She Works Flexible
Cinema On the Verge Gallery Exhibition
Stop by the opening of this group gallery exhibition exploring outer space through video, photography, animation, and drawing. The show features Jeanne Liotta's Dark Enough video; Laura Heit's Hypothetical Star animated film installation; Julia Oldham's Farewell Brave Voyager installation of video and drawings; Kelly Sears' animated film The Drift; and David Janesko's Deep Sky Objects photo series.
Friday, Nov. 13 (7 p.m.) at the Aurora Picture Show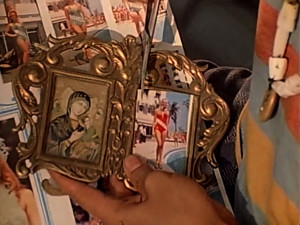 "I am Tahimik. I choose my vehicle, and I can cross all bridges." This rarely screened 1977 film is the must-see rediscovery of the festival. Filipino filmmaker Kidlat Tahimik will be in attendance to present his debut work–a hybrid semi-autobiographical feature film staring himself as a bus-driving villager who is fascinated by Western culture and NASA's moon missions. A unique cinematic voice from an outsider perspective situated between Third World, First World, and other world surrealities, Tahimik blends documentary, fiction, and personal cinema to cleverly pack sophisticated observations inside gentle, playful humor. Just making this visionary film in his small hometown of Balian with friends, family, and borrowed equipment seems miraculous, but the film actually went on to win the International Critics Award at the Berlin Film Festival and was championed by Werner Herzog, Francis Ford Coppola, and Susan Sontag, among others. Gene Youngblood wrote of the film, "It's both real and surreal, poetic and political, naive and wise, primitive and supremely accomplished. Tahimik is a master of metaphor." In addition to the film screening, Tahimik will have an installation of assembled objects on hand and will also do some sort of brief performance afterwards. (If you like this, I recommend catching Tahimik's 1979 follow-up film Who Invented the Yo-Yo? Who Invented the Moon Buggy?, screening the following day, Saturday, Nov. 14, 4 p.m., at She Works Flexible.)
SATURDAY: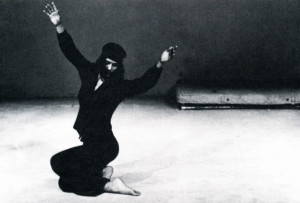 Saturday, Nov. 14 (4 p.m.) at Sundance Cinemas
Feelings Are Facts: The Life of Yvonne Rainer           
As a founding member of Judson Dance Theater in the '60s and the Grand Union Collective in the early-'70s, pioneering New York choreographer Yvonne Rainer was instrumental in the introduction of everyday movements, unusual physical efforts, and object interaction into the dance lexicon. Beginning in the mid-1970s, Rainer turned her efforts toward avant-garde filmmaking. This new documentary explores her background, the New York arts scene in the '60s, landmark dance works such as Trio A, her relationship with artist Robert Morris, her coming out as a lesbian late in life, her films, and her recent return to choreography at age 80. Director Jack Walsh will be in attendance. (If you're interested in dance, you might also be interested in the documentary Paul Taylor: Creative Domain the next day, Sunday Nov. 15, 1 p.m., at the Museum Of Fine Arts, Houston)
Saturday, Nov. 14 (7:30 p.m.) at the Aurora Picture Show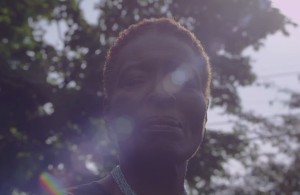 Director and acclaimed cinematographer Arthur Jafa will present this special screening of this 55-minute essay film on the situation of Blackness in the 21st century. In an interesting flip, the piece's imagery and sound design are subtle backdrops for what is ostensibly a collaged conversation of audio interviews with contemporary artist Kara Walker, L.A. Rebellion filmmaker Charles Burnett (Killer Of Sheep), author Hortense Spillers, ex-Panther Kathleen Cleaver, poet and philosopher Fred Moten, music producer and rapper Flying Lotus, dancer/performer Storyboard P, Columbia professor Saidiya Hartman, and others. (If you like this film, you may be interested in catching a talk and screening with Jafa the next day, Sunday, Nov. 15, 1 p.m. at Project Row Houses.)
SUNDAY: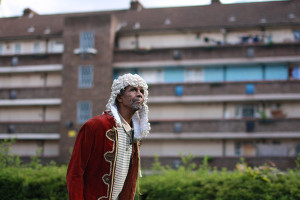 Sunday, Nov. 15 (5 p.m.) at Sundance Cinemas
Shot over seven years, this new documentary traces the history and captures the everyday lives of residents of the Haggerston Estate in the East End borough of Hackney leading up to its demolition. Built in the 1930s, the development has long been neglected. The film is a slow and subtle weaving of personal and cultural histories in and around the slum, and resonates with the marginalized in similar class shifts closer to home and in most major cities. (This film is part of the festival's architectural focus and collaboration with ArCH. If you're interested in architecture, you may want to also check out Telos, Sagrada, or Concrete Love.)
Sunday, Nov. 15 (8 p.m.) at She Works Flexible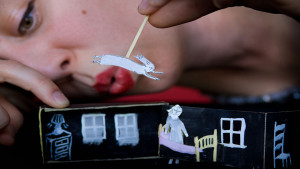 Traveling Light: An Animation and Matchbook Show
Artist Laura Heit presents a live, projected matchbook puppet show as well as a program of short films including several of her recent animated films made with very small drawings and NASA archival footage and short films by other artists including Julie Doucet, Lilli Carré, Gina Kamentsky, Micah Weber, Jake Fried, Karolina Glusiec, and Allison Schulnik. I've not seen these, but am looking forward to seeing Heit's new work and the variety of artist-made films she has assembled to compliment it. Free admission.
MONDAY: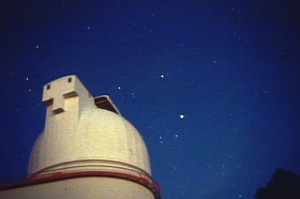 Monday, Nov. 16 (8 p.m.) at The Menil Collection
Artist and curator Jeanne Liotta, who was long-time director of New York microcinema Firefly Cinema and does research and lectures on the Joseph Cornell Film Collection at Anthology Film Archives, will present a selection of her own short films alongside some great historic short films made between the 1930s and '60s by Joseph Cornell, Maya Deren, Nam Jun Paik and Jud Yalkut, and Hollis Frampton, as well a 2009 film by contemporary group Semiconductor. Free admission.
TUESDAY:
Tuesday, Nov. 17 (7 p.m.) at the Architecture Center Houston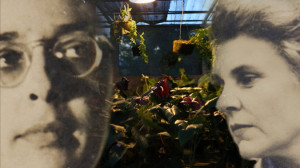 This new documentary by director Barbara Hammer explores the life and loves of poet Elizabeth Bishop. The haunting film visits her homes in the U.S., Canada, and Brazil, and blends present-day imagery and interviews with archival photographs to shed light on Bishop's unusual life in the shadows.
WEDNESDAY: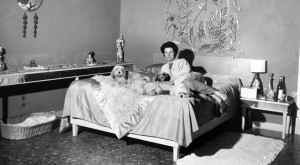 Wednesday, Nov. 18 (7 p.m.) at Sundance Cinemas
I haven't seen this one yet, but I've been waiting for a good documentary about heiress, eccentric, and legendary art collector Peggy Guggenheim for a long time. She loved art and sex and dogs and Venice. She called the Guggenheim Museum her uncle's garage, and was rich and smart and crazy enough to assemble what is likely the best collection of 20th century art as her own funhouse mirror of life. This film, directed by Lisa Immordino Vreeland, apparently contains previously unheard interviews with Peggy G and comprises a ton of art, photographs, and famous art historical namedropping.
THURSDAY: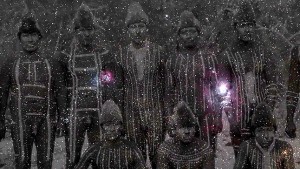 Thursday, Nov. 19 (7 p.m.) at Sundance Cinemas
The most recent work from Chilean director Patricio Guzmán (The Battle of Chile, Nostalgia for the Light) is a beautifully photographed lyrical essay on water, life, history, memory, and loss. The film focuses on the ocean that lines Chile's seemingly endless coast and the indigenous peoples of Chilean Patagonia–the nomadic Kaweskar ("Water People") whose culture was decimated by colonial conquest. The Pearl Button subtly connects the myth, science, and metaphor of water. If you're familiar with Guzmán, it will be no surprise to you that this film is a beautiful, masterful, hypnotic film meditation.
The Houston Cinema Arts Festival 2015 takes place Nov. 12-19 at venues around the city. More information here.