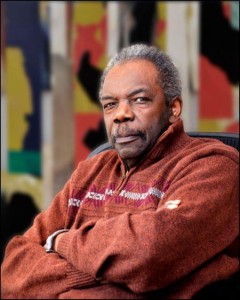 Menil Curator of Collections Paul R. Davis will talk with D.C.–based artist Sam Gilliam tomorrow evening at 7pm about his work in the Menil's current exhibition, Affecting Presence and the Pursuit of Delicious Experiences, on view through next week.
Of course, Gilliam will talk about his work in the show, but they will also talk about his participation in the De Luxe Show, one of the first racially integrated exhibitions of contemporary artists in the United States. The Menil Foundation sponsored the exhibition at a time of a nationwide controversy on opportunities for black artists.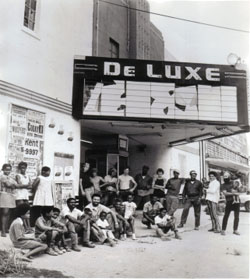 The exhibition occurred in 1971 in the remodeled De Luxe movie theater in Houston's Fifth Ward. John De Menil initially approached painter/gallery director Peter Bradley to organize the show. Gilliam not only had work in the exhibition, but he helped in the organization of it—along with others such as Kenneth Noland, Clement Greenberg, Jefferee James, and Mickey Leland.
That's some serious art history. That's some serious Houston history. We bet Sam's got some stories to tell.