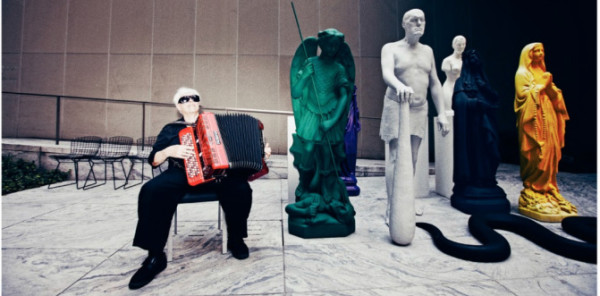 Today, the Blanton will present a new work by composer Pauline Oliveros. Her piece draws from ideas of "deep listening," a concept Oliveros describes as "the seemingly impossible task of listening to everything all the time." Working to connect the listener with their environment, this activity merges traditions of meditation with creativity and experimentation.
If you can't make it to the Blanton today, you can of course try your own deep listening at home. If you're truly interested, start with these simple text-based pieces:
Urban Meditation
Listen to a roadway–eyes closed–distinguish size shape make of car by sound–also speed and health of engine.
Country Meditation
Sit by the trees–what kind of tree makes what kind of sound?
The performance, SoundSpace: Deep Listening, will happen today from 2-4PM. Performers include saxophonist Joe McPhee, Heloise Gold, and others.
Deep listening scores via Blanton Blog.