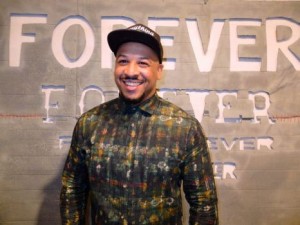 Houston artist Robert Hodge has been selected to take part in the launch of the Joan Mitchell Foundation's Artist-in-Residence (AIR) program in New Orleans' historic Tremé neighborhood. Of the twenty artists who will begin this fall at the newly designed campus, Hodge is the only Texan.
The folks at Artfcity.com say, "the home is incredible, like it's straight out of True Blood or Midnight in the Garden of Good and Evil." Christa Blatchford, CEO of the Foundation speaks in more PR terms: "The Joan Mitchell Center's Artist-in-Residence program allows us to deepen this support by offering artists both time and space to create work, as well as opportunities for visiting artists to engage with the local arts community and experience the rich cultural possibilities of New Orleans."
Congratulations, Mr. Hodge!