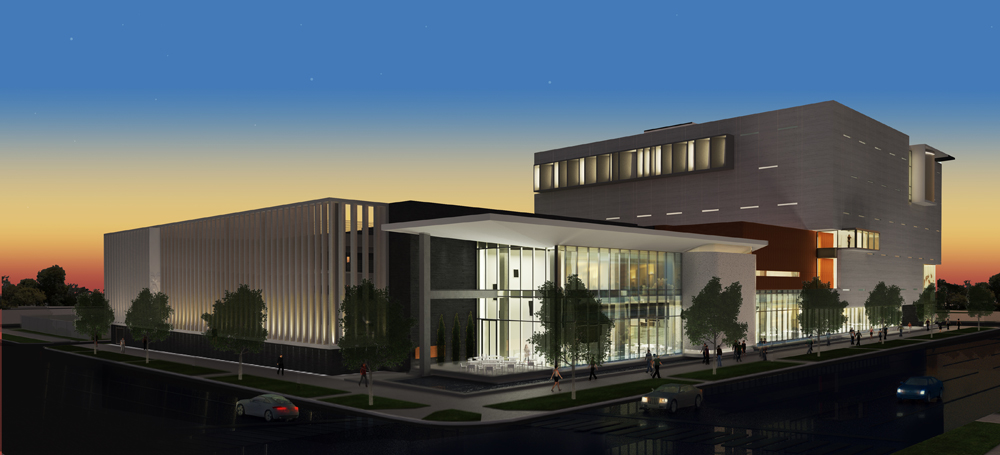 It was announced on July 24 that Kevin W. Tucker, The Margot B. Perot Senior Curator of Decorative Arts and Design at the Dallas Museum of Art, will be leaving his position after twelve years at the institution. He's not retiring yet, though: he is headed for St. Petersburg, Florida where he will become the founding director of the Museum of the American Arts and Crafts Movement.
This new museum, founded by collector Rudy Ciccarello, will be 110,000 square feet and have more than 60,000 square feet of gallery space. The institution's size is significant, considering the three biggest museums in Tampa (the Dalí Museum, the Museum of Fine Arts, St. Petersburg and the Tampa Museum of Art) each have less than 20,000 square feet of gallery space. That's a lot of arts and crafts!
It appears that the new museum is set to open in 2017. If you're ever in St. Petersburg, be sure to check it out!
(Image via The Two Red Roses Foundation: Latest rendering of the North East façade of the Museum of the American Arts & Crafts Movement.)