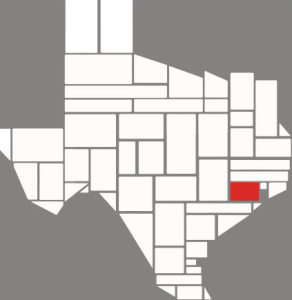 The relatively new Katy Contemporary Arts Museum (Kcam) is teaming up with the Houston Fine Art Fair (HFAF) to present a "community art project bringing together the many Houston suburb artists." The final product, the Pieces of Texas Project, will be featured at HFAF in September, travel to a couple of local places, and then put on permanent display at the Kcam.
We're not exactly sure what this final product will look like, but it has put out a call for entries with the following prerequisites:
Must be a repurposed or found piece. It can be reworked, painted, carved, scratched.
Cannot be purchased in a store.
Must fall between 6 inches and 6 feet tall, or wide. Must be at least 2 inches thick.
Must be made of wood, metal or a durable material that can survive Houston's outdoor climate.
The lead artists on the project are Mark Deleon, Roberta Harris, Felipe Lopez, and Anuska Martinez. You may enter as many pieces as you like (at $5 a pop entry fee) and Kcam guarantees that at least one will be incorporated into the work and that "all names of artists involved will be stated." Deadline for entries is August 2.