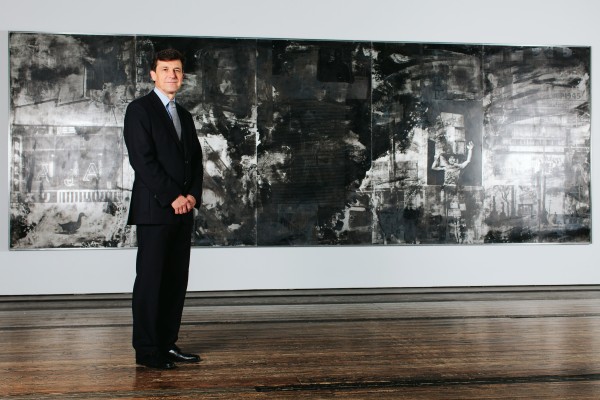 Josef Helfenstein is leaving the Menil!
The Menil Foundation's President Janet Hobby sent out an email early this morning stating, "At the same moment as I am sending you this message, he is participating in a press conference in Basel, Switzerland, where the local authorities are introducing him as the new director of the Kunstmuseum Basel."
Helfenstein will remain at the Menil until the end of the year while the museum's search committee looks for his replacement. After his twelve-year tenure, Helfenstein leaves the Menil Collection with the master plan that he helped initiate now going forward, with its important campus projects led by construction of the Menil Drawing Institute.
Hobby continues her statement, wishing him success in his new endeavor: "Josef has spoken to the Menil's board and staff of his abiding love for this institution. He has explained that he is willing to say good-bye only because of the unexpected opportunity to return with his family to Switzerland and take up a directorship that he views as the culmination of his career."
(Photo: Lynn Lane)