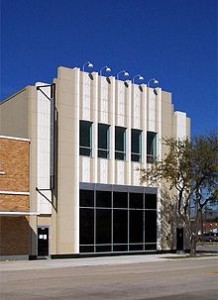 Lawndale Art Center in Houston has announced the three artists who will participate in the tenth round of its Lawndale Artist Studio Program: Bradly Brown, Cobra McVey and Anthony Sonnenberg. The three begin their nine-month residency in September and will talk about their work on on Wednesday, September 16, 2015 at 6 p.m. at Lawndale.
Included in the residency is a non-residential studio, and the artists "will have full access to their studios 24 hours a day, seven days a week. Each artist will receive a $500 monthly stipend for the duration of the program and a $1500 unrestricted materials allowance."
These three were selected from a pool of 101 applicants. The jury for this round were Emily Peacock, artist and Lawndale programming committee member; Bob Snead, artist and director of Press Street, New Orleans; and Clint Willour, curator at Galveston Arts Center.
For more info on the program and the artists, please go here.