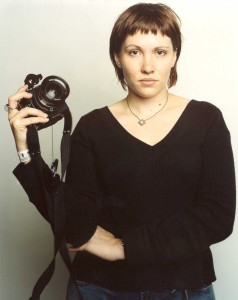 Dallas-based artist/photographer Misty Keasler's work has been acquired by the Modern Art Museum of Fort Worth and features in its current show Framing Desire, alongside works by international biggies such as Catherine Opie, Laurie Simmons, and Philip-Lorca diCorcia.
This coming Sunday at one p.m., Keasler will host the Sundays at the Modern lecture in the galleries and walk viewers through the show and talk about her own work. It's great opportunity to hear a local artist talk about his or her work in a larger, curated context (in this case of great photography and video).
Sundays at the Modern is an ongoing series and it free and open to the public. It's an excellent way to tour and catch an artist, curator or writer's POV on the Modern's marquee exhibitions, and is available by podcast a few weeks after it takes place. But go in person, so you can see the work.