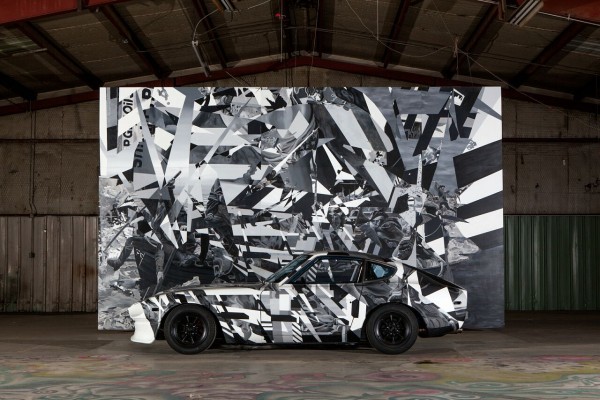 It almost goes without saying that tonight is the night we get to watch Francisco Moreno's (very) customized 1975 Datsun spin out in donuts inside a warehouse in Trinity Groves.
Moreno and his posse have been building and tweaking and rebuilding this roaring machine for months. The project is named WCD, after Emmanuel Luetze's 1851 painting Washington Crossing the Delaware. The symbolism in this project is so layered (we're gonna start with immigration, trickle-up culture, and globalization and go from there) that you might not have time to ponder the whole until after you see what the razzle-dazzle camouflaged Datsun can do, in front of a big painting that reinterprets Luetze's original.
The performance is free and open to the public. It takes place tonight at 2900 Bataan St, Dallas. Doors open at 8, performance at 8:30. Here's your link to more info, and here.
The WCD Performance Project is the penultimate event of the Soluna Festival.
Image: Kevin Todora