Rainey visits Bill's Junk for Bill's sayonara performance on Glasstire's weekly Top Five video, but they are interrupted by a space battle.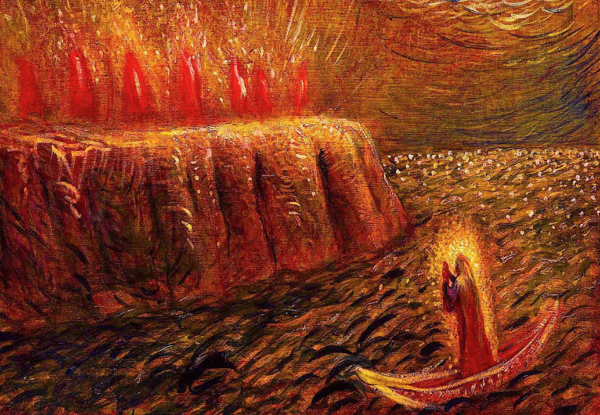 1. Annabel Livermore: Unseen Works
Kirk Hopper Fine Art, Dallas
April 18 through May 23, 2015
Rarely seen oil paintings and watercolors by El Paso artist Annabel Livermore, the alter-ego of West Texas guru James Magee. Full of portent and dream-like narrative.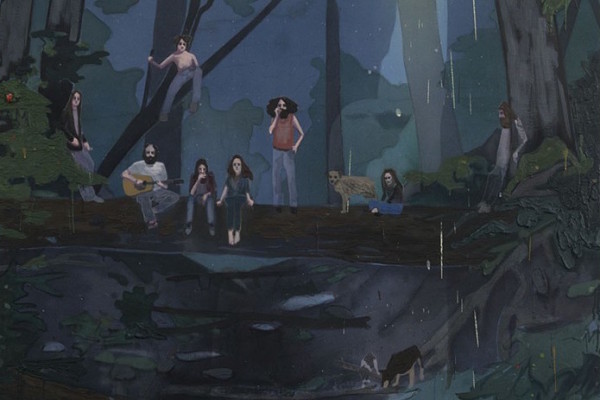 2. Kent Dorn: Into the Night
The Safe Room at the Texas Theater, Dallas
Apr 25- May 30
Dorn's nightscapes parody the pathos of 19th Century American landscape paintings with contemporary characters. add some earler works, and it's a great introduction to the Houston painter for Dallasites.
BONUS: Avengers: Age of Ultron preview screening  on tonite, Thursday, April 30, at 10pm!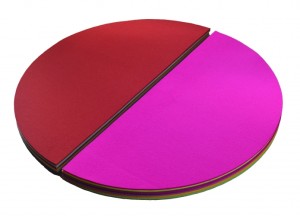 3. Jesse Amado: 30 Day Rx
Ruiz-Healy Art, San Antonio
April 30 – June 6
Opening: April 30,  6–8 pm
Artist talk: May 9,  1–2 pm
New works by San Antonio artist Jesse Amado informed by his recent personal experience with illness and prescription drugs, and felt.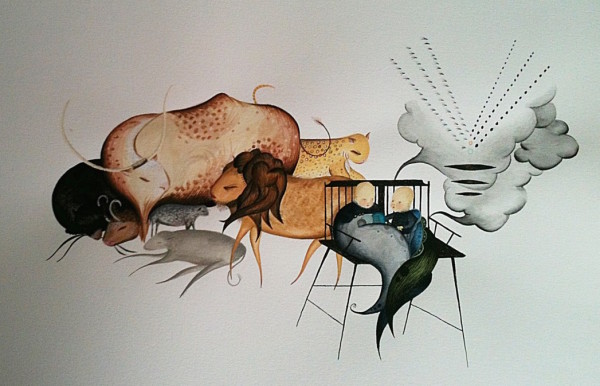 4. Paintings by Rich Cali & Dan Phillips
Webb Gallery, Waxahachie
April 12- May 31
Philips, the great Dallas furniture maker's paintings on paper reflect a folksy early American sensibiliy. Paired with symbolic graphics by Rich Cali.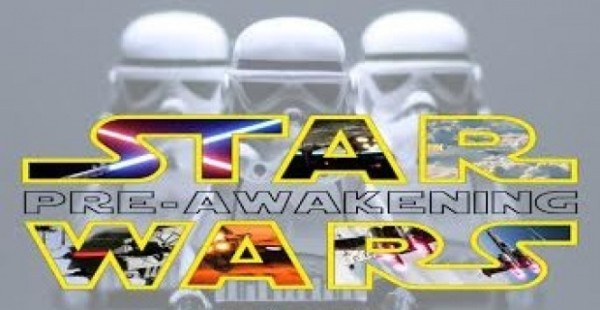 5. War'Hous 4th Annual Star Wars Art Festival
2500 Summer Street, Houston
Saturday May 2 & Sunday, May 3, 12-6pm
Would you rather have a good painting of Chewbacca or a kitchy, wonderfully terrible painting of Chewbacca? We choose the latter. $5 (exact change!) at the door. Kids under 12 are FREE!